Ok, we M57 owners all know how hard it is to find replacement magazines and when we do, the asking prices are very expensive.
I recently came across a M57 that had a non Yugo mag in it. When I pulled it out, I saw it was a CZ52 magazine. When I put the CZ52 mag side by side with an original M57 mag, it seems that the CZ52 and the M57 magazines are basically the same dimensions. The only thing keeping the CZ52 mag from being a direct fit is it does not have a mag catch slot in the side of the mag body. (CZ52's have a heel release)
So, I put together this tutorial so you can get some extra mags that are easier to find and cheaper.
First thing you need to do is check the fit of the cz mags to your pistol. Most of the cz mags I had were a snug fit. The cz mags sometimes are a little longer from front to back. Light tapping with a brass hammer on the front edge of the mag, from top to bottom is all that was necessary to get the mag to drop free when released from the gun.
To cut the mag catch hole in the cz mags, you need a sharpie marker to mark where to cut, a dremmel with cut off wheel and de-burring bit and some emmry cloth.
First, I put the original m57 mag side by side the cz52 mag and with the sharpie, marked where the cut should go. (mark a little lower to start)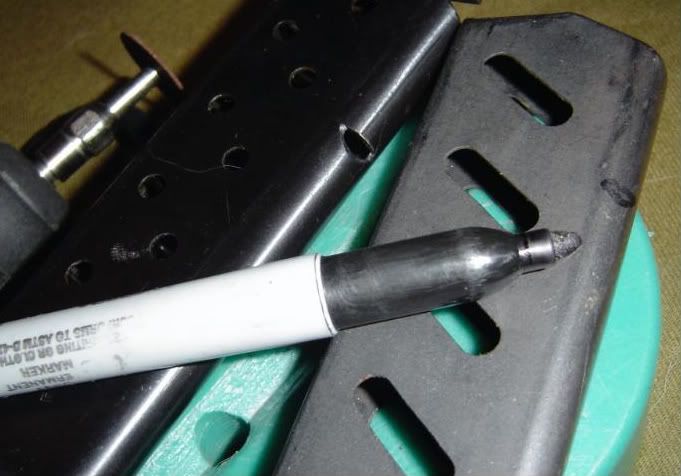 Then I cut the slot, straight across on the top side and then bevel a little downward. Don't cut too much to begin with, test fit and enlarge as nessesary until you get the fit you want. (Warning- if you cut too high up on the mag, the mag will set too low in the pistol and the slide will not pick up the rounds. Ask how I know!)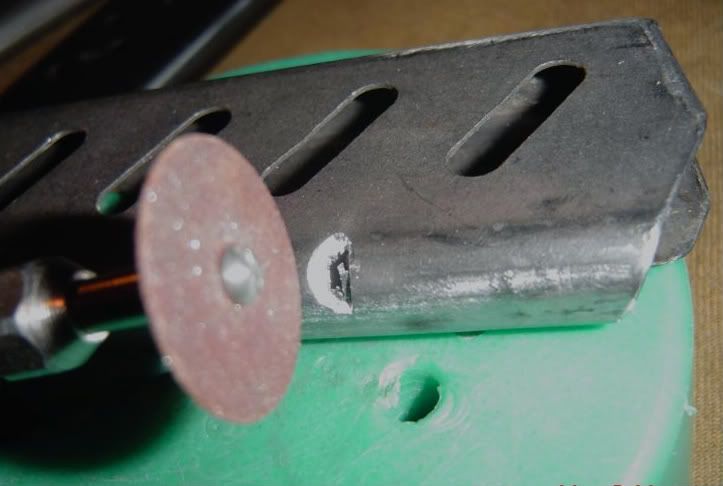 After you get the cut where you like it, use the de-burring tool to remove any rough edges and the emory cloth to smooth it up.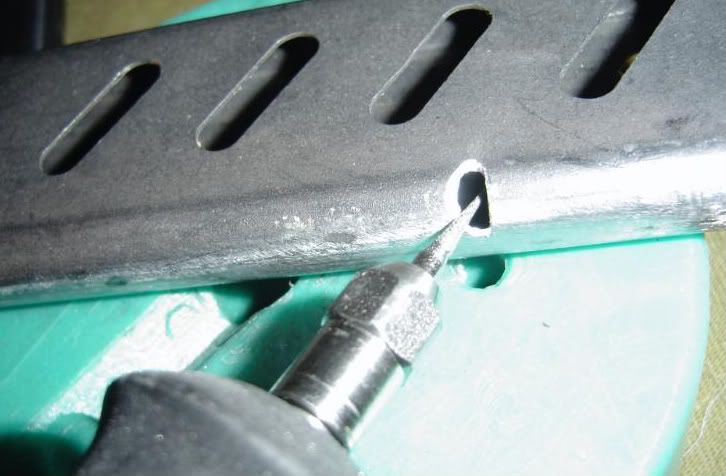 I check feed and function with dummy ammo.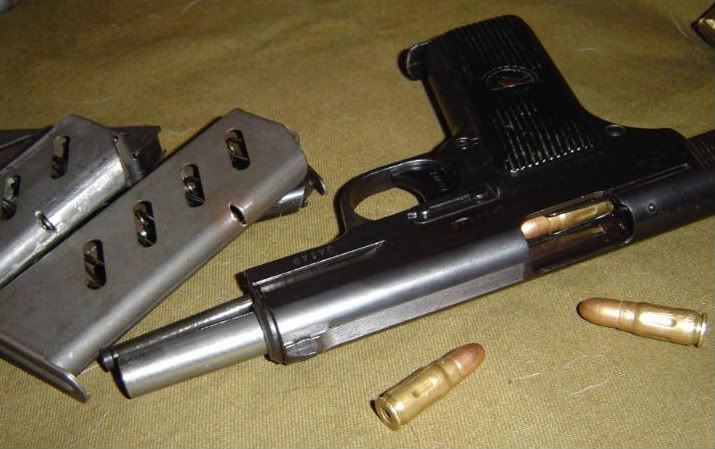 Touch up the cuts with cold blue and you are done.