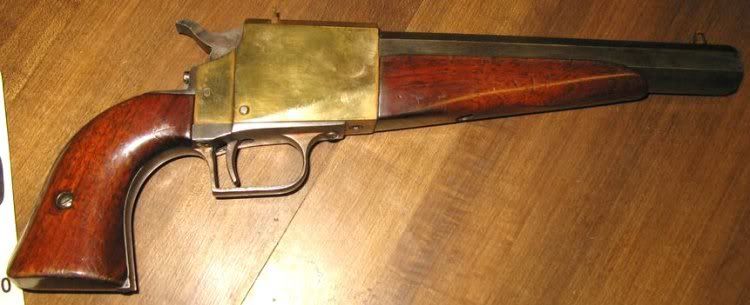 Back in the 1950s Bob Tingle made some beautiful charcoal burners in Shelbyville, Indiana.
I got acquainted with Bob about '53 and bought one of his .44 single-shot pistols. He also made a beautiful walnut shoulder stock for them which I also got. The serial number on both was #25, as I recall. He has since passed on, as reported a year or so ago by Dan Shideler in
Gun Digest The Magazine
.
Today you still find the Italian-made replicas of his gun, even marked TINGLE in their ads, on their shipping boxes, etc..
I finally found one of Bob's originals and grabbed it. I'm still looking for my old #25.
One guy on another forum directed me to some great photos of Bob's BP rifles from that era.
Does anyone on this forum have any info on other Tingle guns which might be available?
Best regards ~ ~ ~ FFF