Discussion Starter
·
#1
·
I wandered into my favorite gun-dealer today; ostensibly to buy some 7.62x39, as Saturday is my fun-time. The shop has an awesome book collection, huge holster/cases/gun-safe selection, reloading & cleaning stuff, black-powder/shotgun goodies, military/police/tactical gear.... and firearms lining all four walls & in cases as well.
After browsing for the better part of an hour, I picked up my AK ammo and made a final quick looksee past the used-gun cases. Usually the pistols in there are police trade-ins (Beretta, HK, & Glocks), with a few derringers and revolvers for spice. I didn't see anything during my cursory inspection that was either in my price-range or interesting, and I turned to leave. But something prickled at my neck-hairs, and I returned for a closer look at the bottom shelves of the cases.
And there hidden beneath some well-used, old Beretta 92s, lay a Norinco 9mm Model 213!
At that point, several guys had walked up to the case and were eyeballing the used pistols. After calling dibs out loud, I practically ran to the nearest store employee at the front of the store and got him to pull the Norinco for me. I didn't have the full price amount on-hand, and I was crossing my fingers that they had layaway on used guns. They do, so I slammed down my deposit and left the store most rickey-tick to scrounge up the remainder. It took me another two hours to pawn an extra cell-phone I had & call for an early birthday present of cash; but soon enough I was back to claim my Chinese Tokarev.
Not only is it in beautiful condition, but the price was wonderfully right. It also doesn't have that horrible commercial add-on abortion (safety) behind the trigger, instead it's a small lever on the rear of the frame. In comparison to my Polish TT, the Norinco doesn't feel quite as solid; but it's still a well made, burly chunk of steel.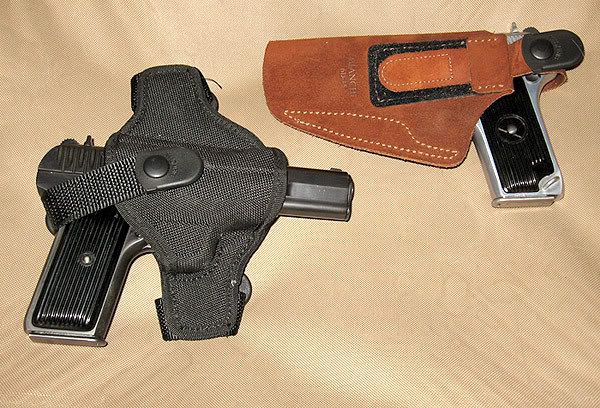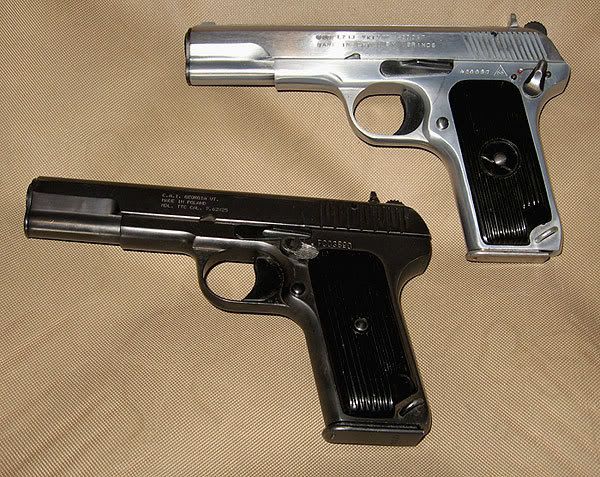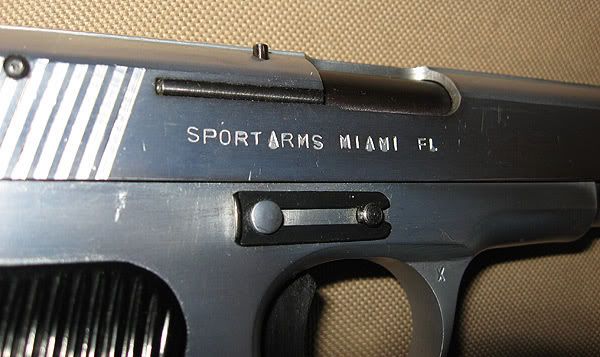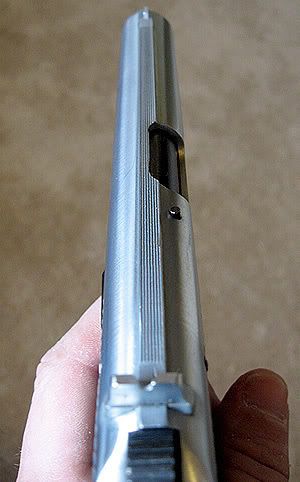 I think it's an earlier import, as I've never heard of or seen anything imported by "SportArms, Miami, FL".
I'm gonna have to zero & drift the rear sight some, as it's way over to the left. The single magazine it came with is very sticky once loaded & in the mag well. In order to drop it, I have to nudge the mag floorplate to the left while hitting the mag-release, and then pull it out of the well. A good lube may help, but I think it's because the magazine is rather chinsey.
Once I've ironed-out that issue, this piece is going to be my best-friend while I'm out & about.
I picked up a clearance Bianchi clip-on holster to go with it, as well as Federal Hydra-Shoks, BlazerCCI FMJs, and Federal JHPs.
Oh yeah.... I didn't get any 7.62x39.