So I got this as a project gun, I wanted something to UNsporterize and bring back to original. When they brought out a stack of beater sporters this one immediately stuck out. If this is what I think it is, it may be Quite valuable....
Overall Picture, Note bubba chopped the stock.

Rope Hole Stock....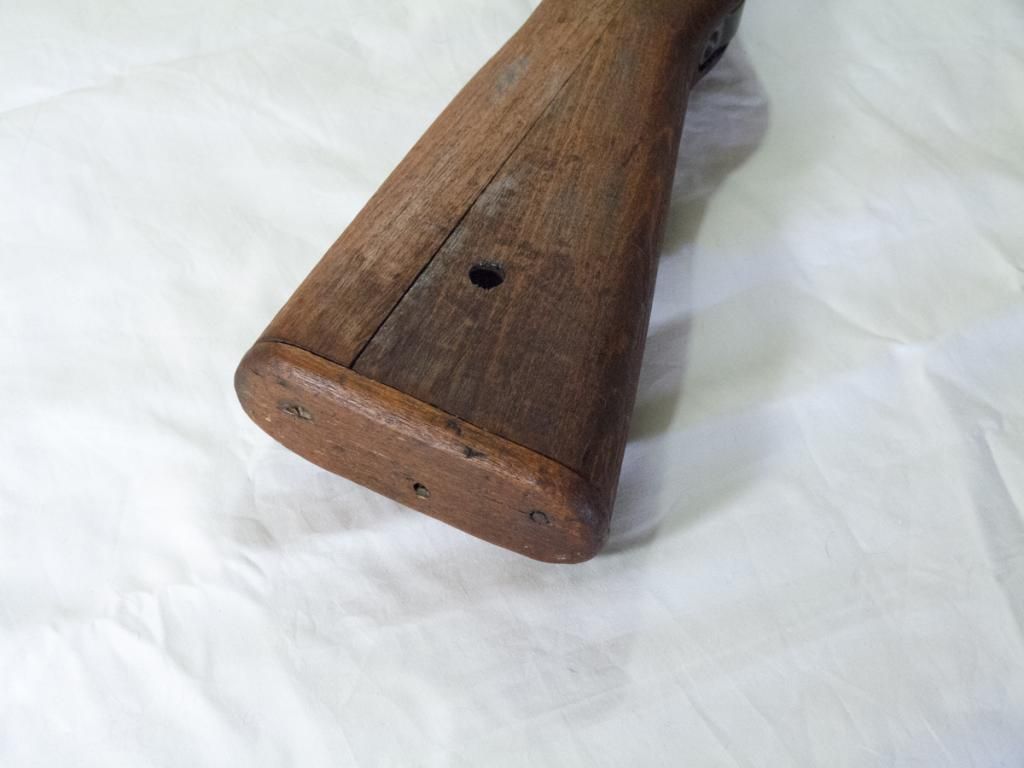 Now the special part.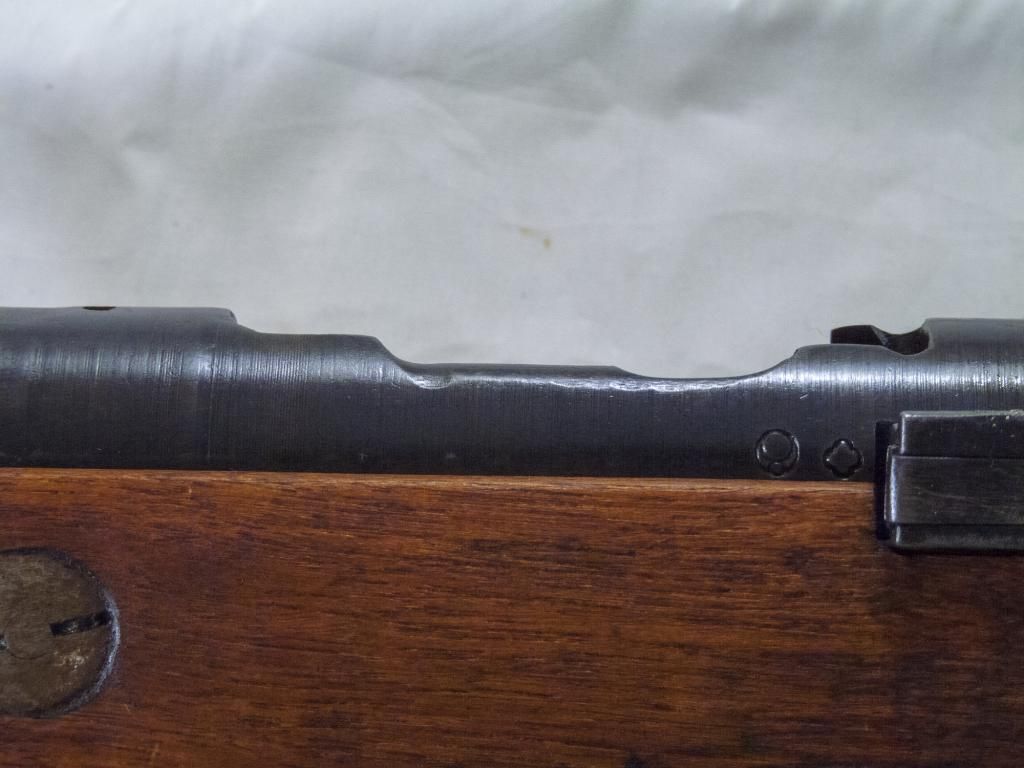 No serial here either, just a really light stike of the "clover"
Belly of the Beast: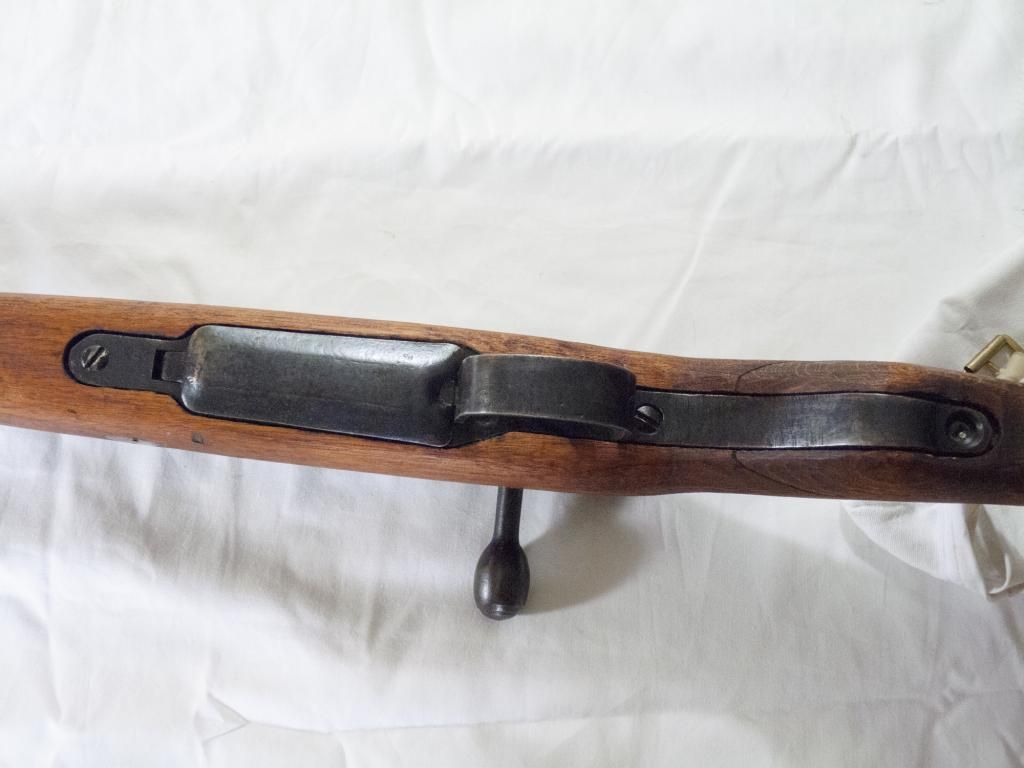 Another receiver pic: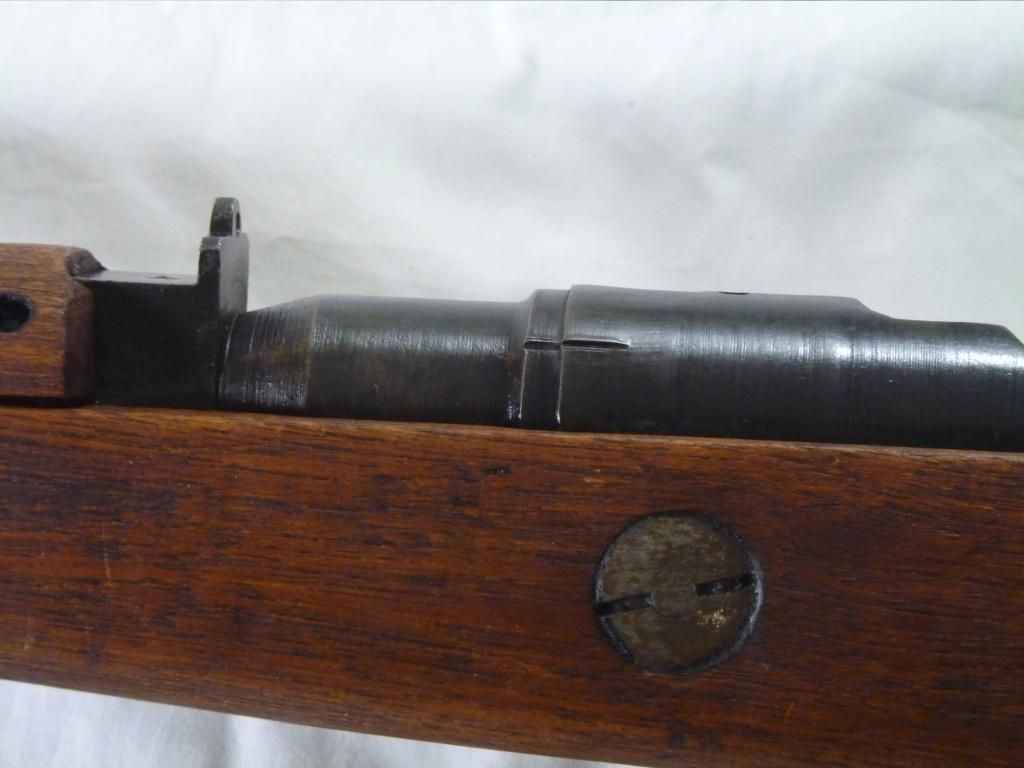 Pretty Nice bore, all things considered:
Ground Mum, but No other receiver marks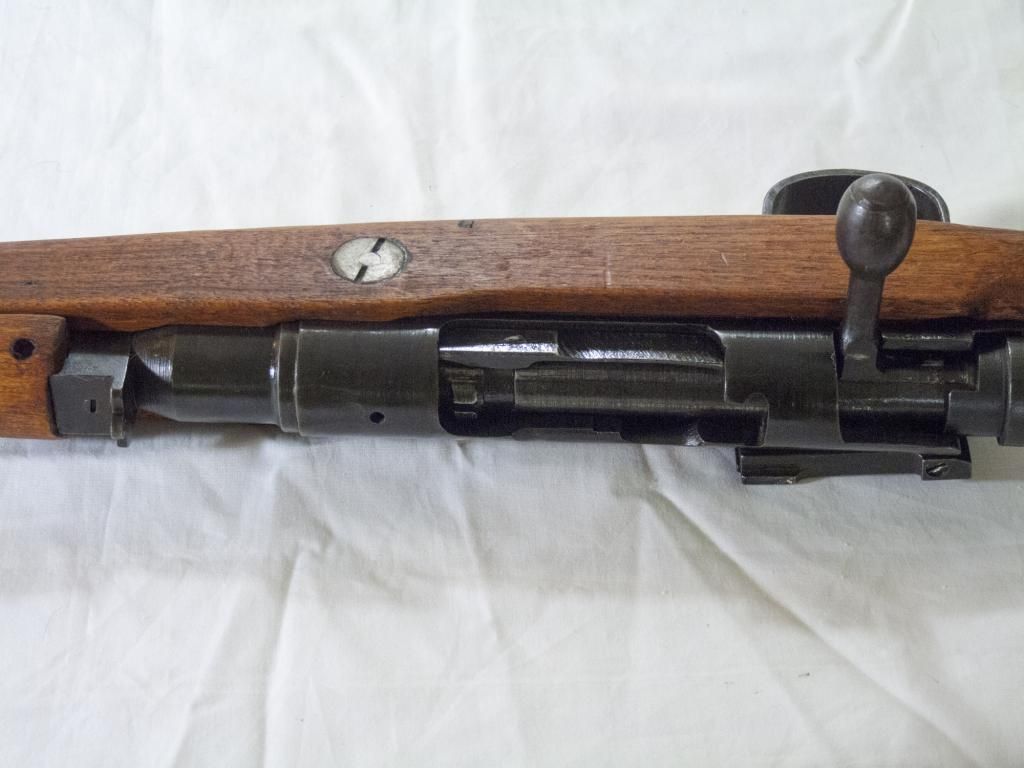 Now the biggy, any ideas on value ? Do I re-stock it, sell or trade it as is ?
*Edit* I have done some research, looks like this is a
Tokyo Juki Kogyo, Rope Hole, No Serial. Took off the stock, no serial number in there, just another clover stamp.