My Dad was in the CBI in WWII. He was an MP and he brought home these souvineers.
The images are clickable thumbnails.
The book he allowed he couldn't really remember where he picked up or if it was Chinese or Japanese.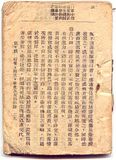 I'm told this is something like a newsletter supplied to Jap troops. Mostly propaganda and of no military value. I haven't a clue what it says. Anybody read Japanese???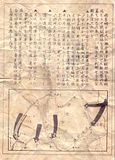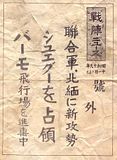 Any assistance would be most appreciated. Thx.