Discussion Starter
·
#1
·
The Finnish Heritage Agency has released some 200,000 high-resolution photographs online under CC BY 4.0 license
.
"The majority of the pictures from the Finnish Heritage Agency's collections that are available on Finna can be freely downloaded and utilised. When doing so, please include the name of the photographer and the collection and attribute the Finnish Heritage Agency as the source. Please adhere to the licences and terms of use and utilise the materials in compliance with generally accepted practice."
Besides historical photographs, the database also includes photographs of museum items. Their collections contains a lot of material from the Civil Guard and the Finnish Defence Forces from 1910s onwards. One of the more interesting archives under the collection is by Viljo Pietinen who was commissioned to photograph material for Civil Guard manuals and leaflets.
1)
1930 photograph used as the basis of Civil Guard rifle manual
. The m/28 serial number seems to be 101XX. Cropped and adjusted.
2)
Maxim on an ahkio in 1943. Cropped and adjusted
.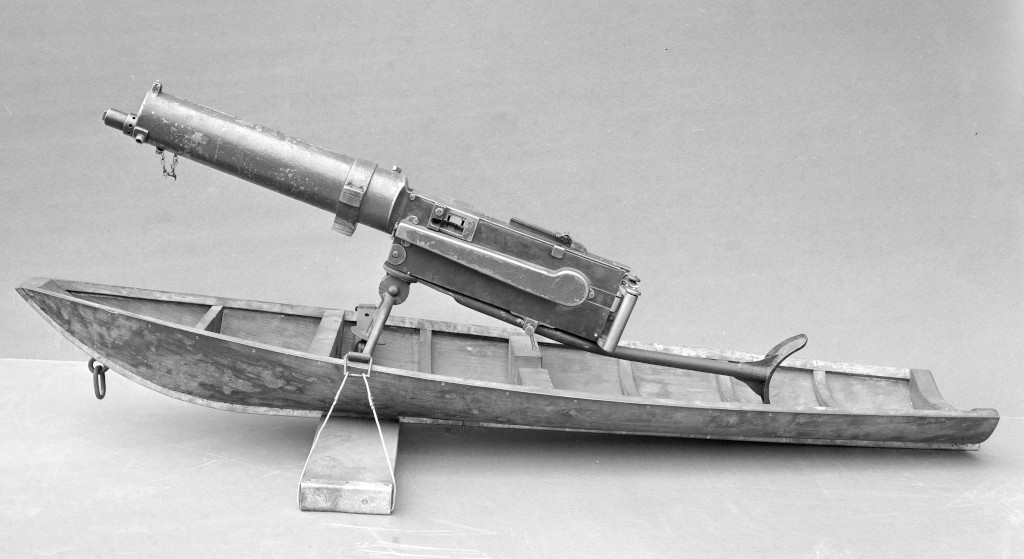 3)
Anti-aircraft machine gun during the Continuation War
.