Discussion Starter
·
#1
·
.
While looking through some old gun magazines, I came across this advertisement. I bought my first m/94 Carbine from Kleins in 1960 and I can confirm that $29.95 was the price plus $4.00 to ship it to Canada. No Homeland Security, No hateful anti-gun Laws, no Customs problems, no Mail problems. Life was a lot simpler then.
Imaginative advertising too. "The same Carbine that has won so many competitive European shoots."
The average wage at the time was about $1.00 per hour, so it would have taken 3/4 of a weeks pay to buy this firearm.
.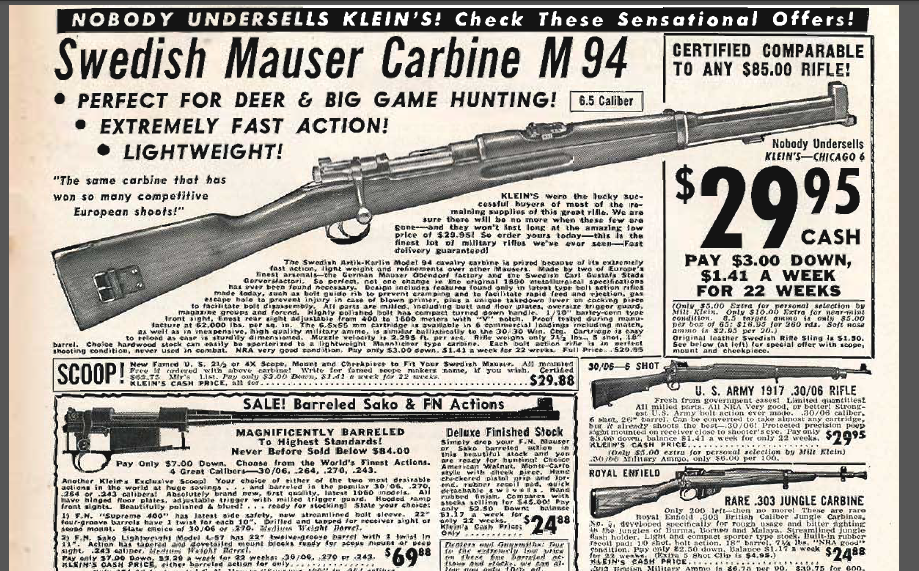 .