Discussion Starter
·
#1
·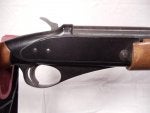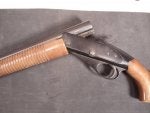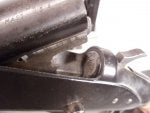 This is a Stevens Model 95 20 gauge shotgun with a 3 inch chamber by Savage Arms I received from my father and am trying to do some research on it, but coming up short... Anyone able to help me with a few questions? There is no serial number anywhere on the gun (which I heard isn't unusual), but there is a proof mark on the right side of the barrel (see picture 4) marked "24U". I have read this may be significant in determining the year of manufacturer. Any help would be greatly appreciated! Thanks in advance!
Does anyone know the year of manufacturer? If so, how is the year of manufacturer determined?
How many of these were produced and from what time period?
Any good instruction on the breakdown of the trigger assembly?
Any other additional information someone might have or original advertising available for this model?