Discussion Starter
·
#1
·
I came across this board a few days ago while looking for some information for my Llama .380 Model IIIA, but in the meantime I purchased a top break. This is (more or less) a copy of a Smith & Wesson and it is in very good condition. It's chambered in .38 S&W.
My problem is that after searching for the last couple of days, I still can't find any information as to who made it. Does anyone recognize the trademark on the buttstock?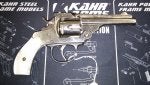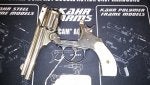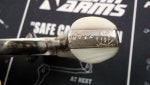 At the moment the gun is still with my FFL (California 10 day wait), so these pictures are all I have at the moment.