As promised, I have finished my first batch of pistol grips. These are hand made by me. They are as true to the original Swedish made version as I can make them (no Pickled herring smell though). They include the necessary longer action screw threaded and machined by me. All metal is rust blued and very durable. The wood is stained, 3 coats of BLO applied followed by 3 coats of 1/3 stock wax and finally several coats of Howard "Feed-n-Wax" wood preserver. Further information, prices and pictures below.
(See bottom of this post for contact, buying and shipping instructions)
Here are a couple rifles with them on: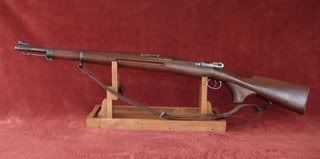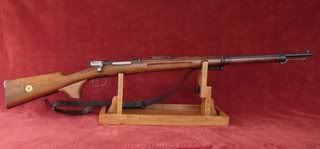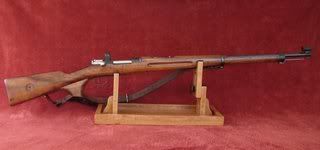 Grips for sale (graded and priced individually): (Shipping Included)
1-Poplar wood; $70
NOW $60
(SOLD)
2-Poplar wood; $70
NOW $60
(SOLD)
3-Pine wood; $60
NOW $50
(SOLD)
4-Pine wood; $60
NOW $50
5-Poplar wood; $65 (SOLD)
6-Poplar wood; $65 (SOLD)
7-White Oak; this one is one of my first attempts and was cut incorrectly, as you can see, but it still works fine; $50
NOW $40
(SOLD)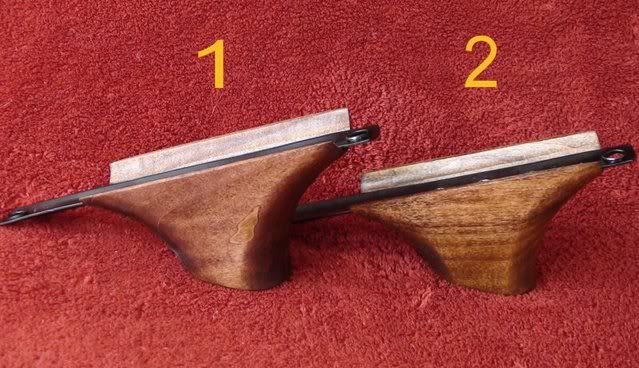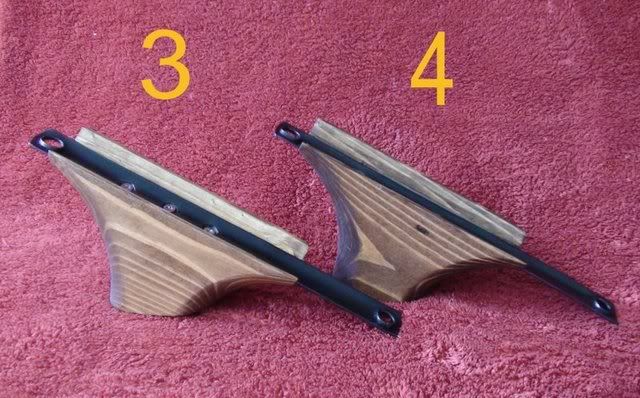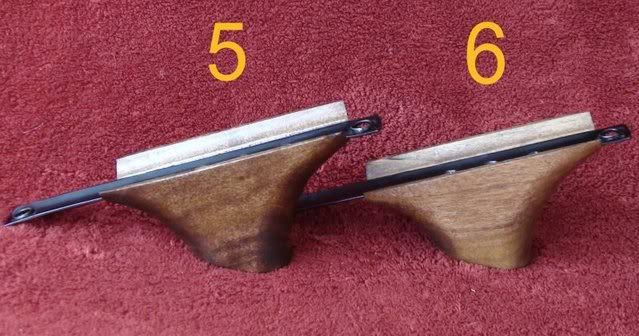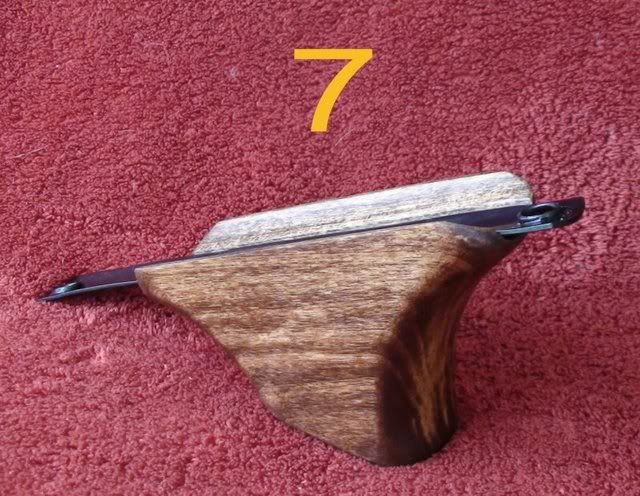 The included long action screw: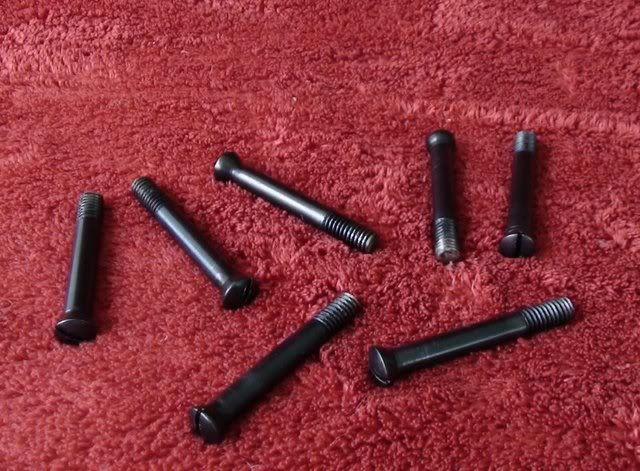 Feel free to ask questions or request additional photos. PLEASE DO NOT USE PMs. My inbox fills up too fast. Instead, please email me directly at
[email protected]
. PLEASE POST AN "I'LL TAKE NUMBER __" IN THIS THREAD. For multiple buyers of the same grip, the date/time stamp of the post stating "I'll take it" will determine the buyer.
FORMS OF PAYMENT include USPS money order, personal check (held until cleared), paypal (plus 4%) and, of course, cash if you dare!!!
SHIPPING IS INCLUDED in the price for all US orders (up to three grips and I'll combine shipping). I ship them USPS priority flat rate small box. For foreign country shipping, I'll quote shipping after the interest to buy. I do not charge any handling fee and go by what the USPS website quotes shipping as.
I have tried all these grips on various Swedish Mausers and all fit and function 100%. However, If you are not satisfied, returns are OK. Return shipping at buyer's expense and I refund all money minus the shipping cost I incurred (This is my hobby, not my business).
metzgeri