I realize I'll probably be burned in effigy for bringing this up, BUT...
I really, really want to refinish the metalwork on my Ishy 2A1. I was initially thinking about sending it out to a professional for Cerakote, but that may be a bit costly. Another option might be to use Lauer Duracoat (flat black, I'm thinking). Here's what she looks like now. A lot of the "paint" sloughed off of the bolt after I soaked it in Hoppes gun cleaner.
Sorry, my iPad isn't playing nice. I'll post some pics in a minute.
Any (hopefully constructive) thoughts on refinishing?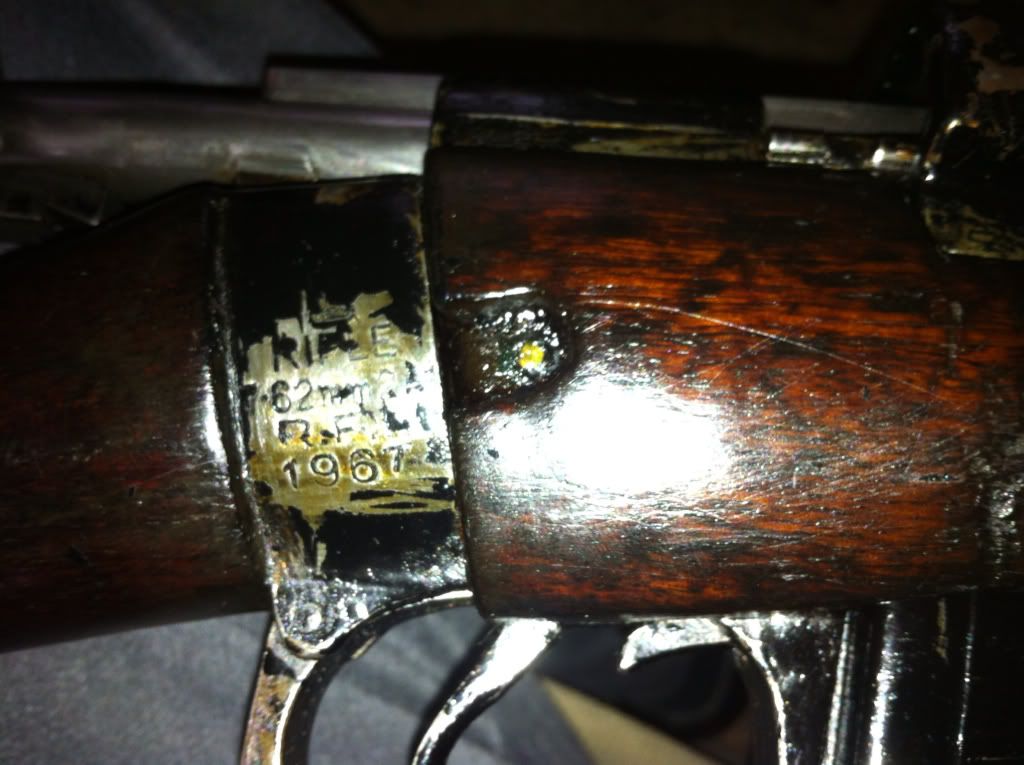 I dont plan on selling her and therfore maintaining any semblence of being a "collectable" isnt a big issue for me. I just want her look a bit "cleaner" and bring her back to her former glory.