Discussion Starter
·
#1
·
Fellow Enthusiasts
,
I found a Vz.24 with an intact lions crest like the one here that I'm linking from the Carbine's for Collectors website: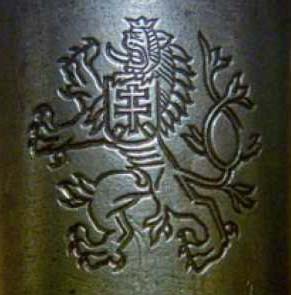 The lions crest is very clear and sharp with no idication that anyone has tampered with it. In fact, its nearly as good as the picture above!
So, does anyone have a price range for a Vz that's in generally fair to good condition? The only details I can give are from a quick examination:
-Bore = Shiny but dark bore with practically no pitting
-Bluing = 10% - 15% bluing exists overall on the external parts above the stock
-Serial Numbers = Barrel and receiver numbers match but no markings can be found on the externally visible parts of the bolt.
-Other Markings - CAI imported this rifle. It's an older import due to the lack of laser engraving. (I'm guessing)
-Stock = Stock is in good shape, upper and lower hand guard colors and grain match well. It has the typical handling marks and a few shallow gouges but nothing that warrants repair (IMHO). A matching serial number is present as well.
The seller is asking $350 and won't budge on the price. I would greatly appreciate any input from you all.
Regards and TIA
NM