Discussion Starter
·
#1
·
I just picked up this Greener SMRC 22. The pics are from before it was cleaned up a little and it looks a whole lot better now.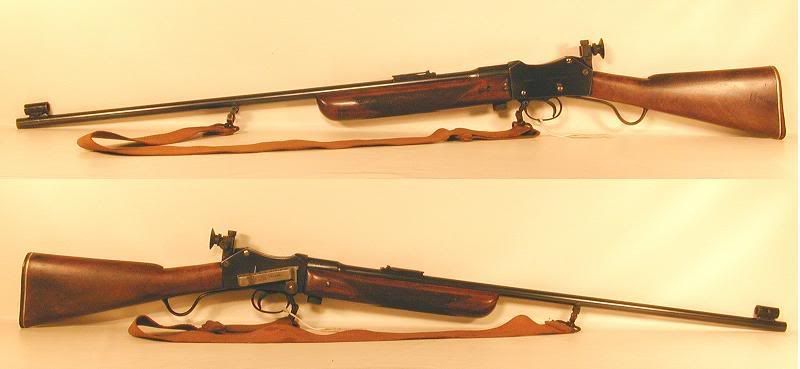 The trigger had a little problem being dangerously light. Found two easily fixed problems.
1. the quick loader prevented the cocking indicator from going fully back when tightened down.
2. The trigger spring seemed weak and wasn't pushing the trigger back far enough to get a decent perch on the tumbler sear.
A little file work took care of the quick loader problem, but to get the trigger to fall back full travel I needed to tweak the spring a tad.
It's working fine now and doesn't discharge when giving the rifle a sharp rap with the palm of my hand. The trigger is now very crisp for target work. However, I know I'm going to need a new trigger spring at the very least since it's obviously tired. (maybe a trigger and tumbler someday as those have been previously stoned)
Q: Where might I find a fresh trigger return spring? Marstar is sold out and Dyson is asking 15 GBP & S&H which makes it a wee bit expensive in USD.
I'll also need a trigger axis screw since I noticed the threads are partially stripped on the screw itself. The TG itself looks OK though.
Any leads on parts will be most appreciated.
TIA,
JB