Discussion Starter
•
#1
•
In another thread, the topic arose concerning authentic No5 bayonets versus the current crop of RFI marked reproductions being offered. This is a comparrison of a 1946 Poole against an inexpensive reproduction I purchased a while back. I hope this helps people to know what things to look for.
Repro on top/Poole below...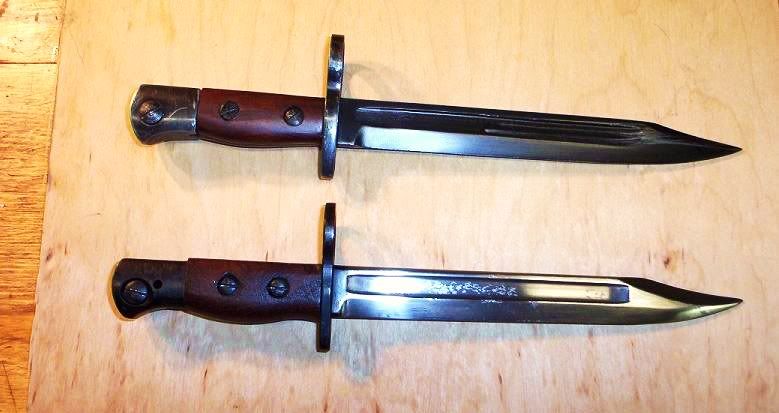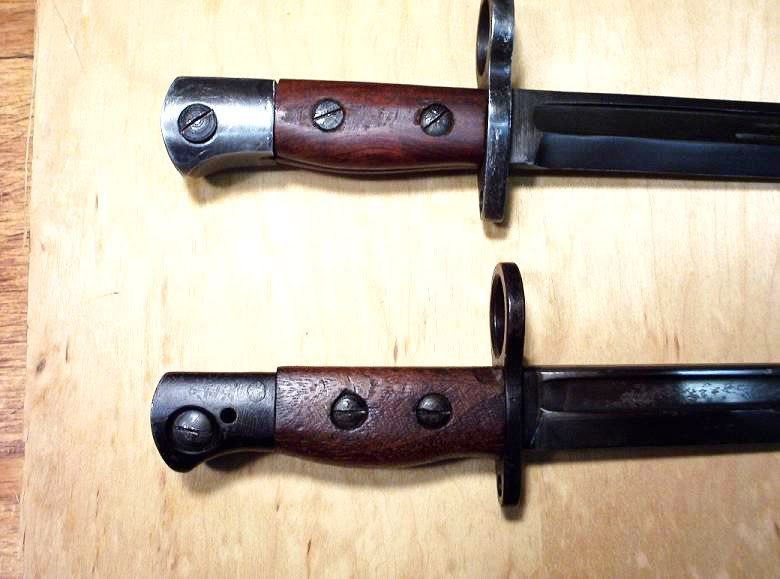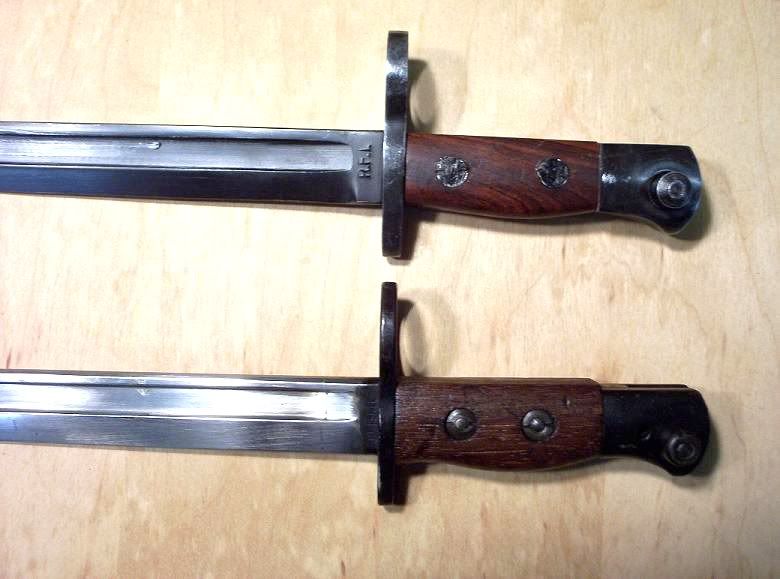 Take notice of the difference in construction of a lesser grade steel on the repro. The shape of the pommel, the thickness of the crosspiece etc. The latch bolt of the repro is not recessed into the pommel and the grip screws...well....
(more to follow)