Discussion Starter
·
#1
·
I'm thinking cut back to 18.5" barrel and find an extended mag tube...super tactical EBS...
EVIL BLACK SHOTGUN...
Shazaaam Sargent Carter we sure don't have varmit guns like this in Mayberry...
Travel with me to my gunshop this afternoon...bored don't you know. Who would think that I would buy a Browning pump action shotgun, all black out the door, tax and all, for $206? Well I did!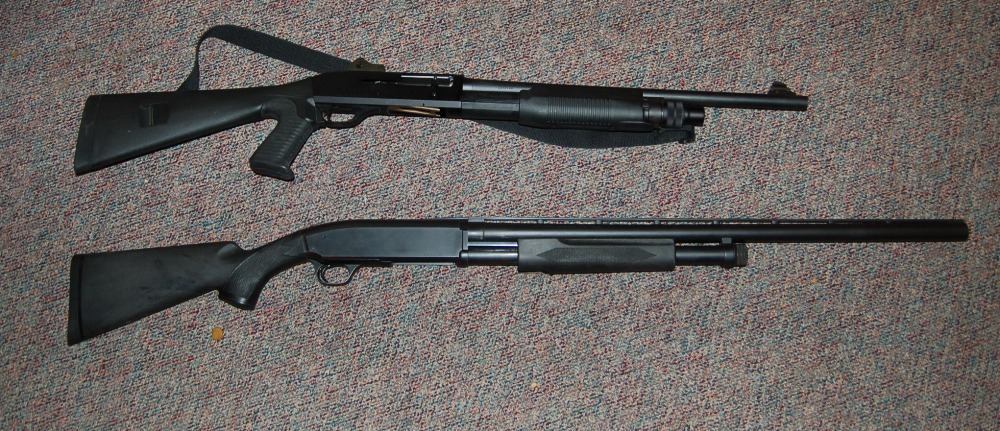 Browning BPS 10 gauge; 28" barrel, 3-1/2" magnum Improved Choke Tube installed.
I had a limited choice in 3.5" ammo though - #2, T, or buckshot. I went with the T shot; 88 pellets per round...