Cal 7.65 Pistolet Automatique "Destroyer"
from I. Gaztanaga, Eibar.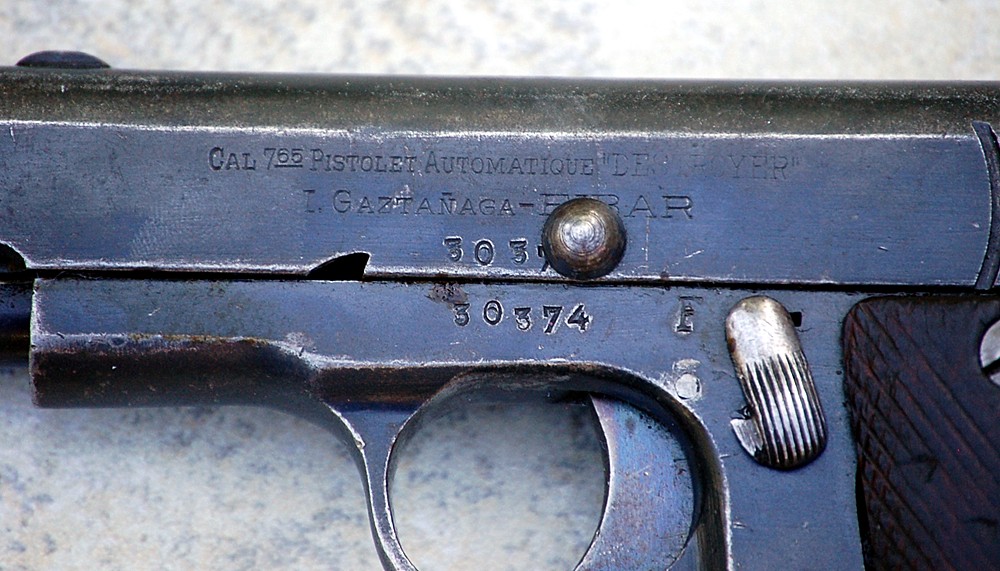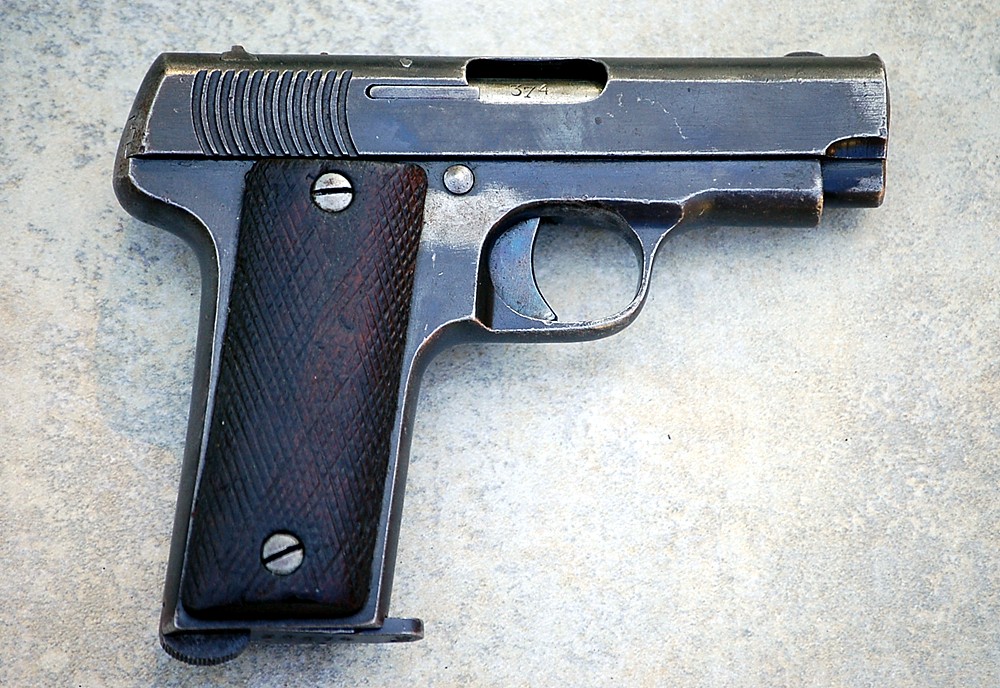 Serial Number 30574 matching on slide, frame, magazine, and last three digits on barrel. Lanyard ring on the left side bottom grip; nine round magazine; only marks other than the IG on the left rear slide is a small captial M on the frame and slide. Looks like someone took a hammer to beat the slide back but barrel, while dark, has good rifling and no pitting.
For Bob in St Louis, how would this be marked if it were a French Military Gun; and what is the purpose of the button on the left side of the slide?
Edited to add, I removed both grips; they each have a small
"s"
and the left frame under the grip, trigger bar, and one other part are stamped with the number 694.