Discussion Starter
·
#1
·
UN Ammo began selling this recently. Special thanks to Pete950 for providing me some. And thanks to member bvd1 who also volunteered to provide some for my testing.
This is the old "Silver Bear 115-gr Bimetal HP" and is not newly manufactured. The cases are the same (nickel plated), the headstamp is the same, the primer seal and case mouth seal are the same, the plastic cartridge holder inside the box is the same, the manufacturer is the same. I noticed the LVE bullets had quite an aged patina and found that the end flap on both my old Silver Bear 115-gr and this 115-gr LVE date to 2002.
The hollowpoint openings are the same dimension: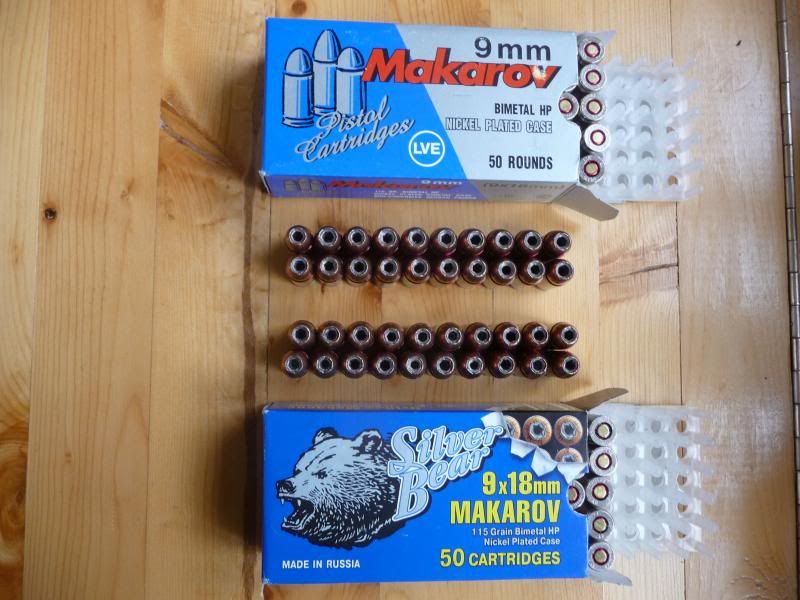 Evidently there was some of this left at the LVE factory and UN Ammo made a deal to move it. I don't see a need to run this over a chrony.