Discussion Starter
·
#1
·
I have owned this Colt Combat Commander since 1982; I paid $325 for way back then. I am owner #3; first was a DEA Agent, the a Coast Guard LT, and me; a retired CWO4 and current Customs Officer. Sometime in the life of my Commander it was fit with a government hammer. I prefer the "old school" look for it; so I ordered a Commander hammer from Dave Berryhill on 12/2. Fast and prompt, not to mention very helpful, Dave sent an e-mail saying shipped on the 3rd; I received it on the 5th! Great Service Dave, thanks. I am looking for Colt 1970 grips for it.
Anyway I also ordered a Commander grip safety the same day and finally (after receiving shipping notification on the 3rd) got it today. I like the classic look and feel of it. Here are a few photos; and yes, I did the dummy scratch about 23 years ago!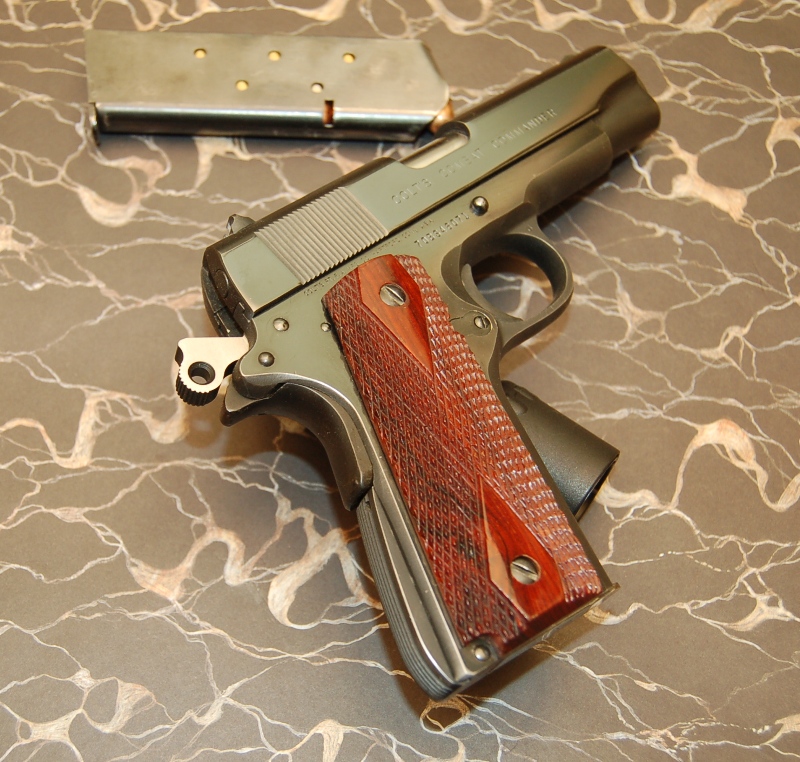 Berryhill Colt Blued Commander Hammer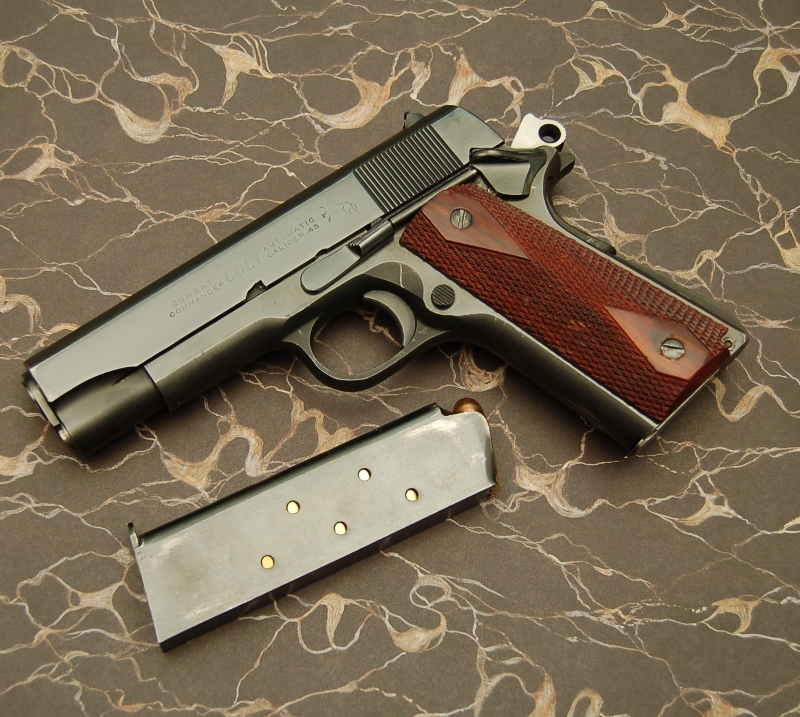 Left side
Right side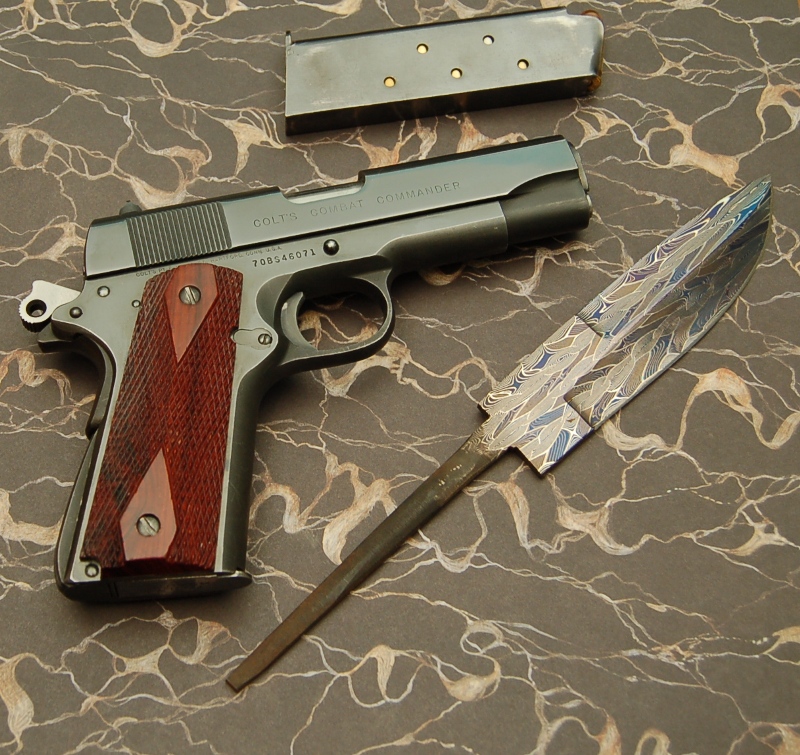 unfinished knife blade with a Eagle head carved on a piece of stag antler. Carving by Dave Marlatte of Ohio; knife blade master knife maker AC "Tony" Metsala. Earlier this year Tony's shop burned to the ground; my friend (and knifemaker/purveyor) AT Barr had this blade for sale. It is a 3 bar damascus blade that AT donated to help raise funds for Tony. Nifty knife blade; I need to finish it.