Discussion Starter
·
#1
·
.
My 1916 Swedish Mauser m/96 FSR rifle arrived yesterday. It has an Elm Stock, excellent bore, Hauges read diopter sight, an very interesting front target sight, and a nameplate in the stock disk hole.
.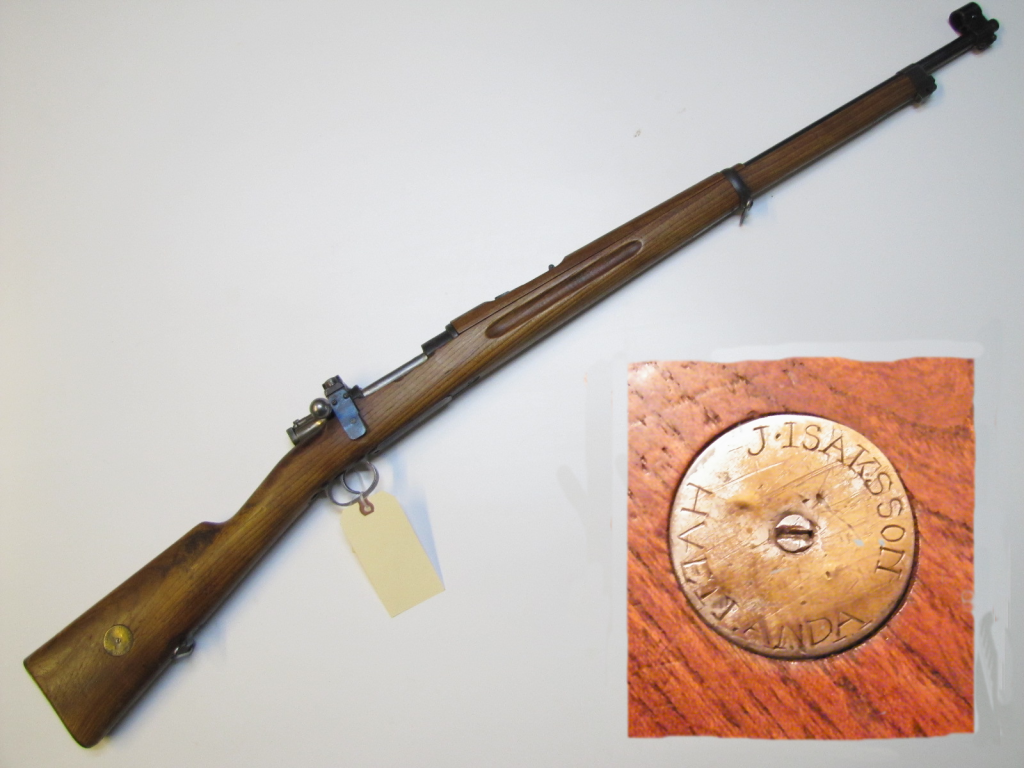 .
Acceptance mark, five visits to Carl Gustafs, and the last one, a visit to Norma.
.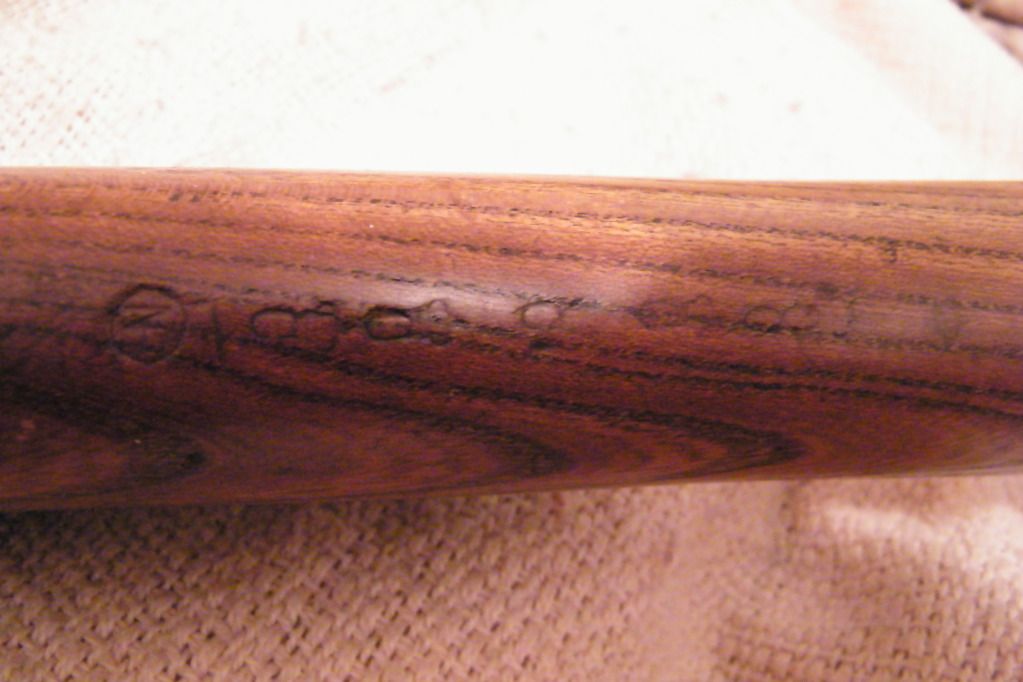 .
The Hauges rear diopter sight. Range scale is on the right, and is easily visible from the prone position.
.


.
The Hauges is well built and easy to take off. Simply pull the spring on the right side to disengage the elevation screw and pull the top assembly off.
.


.
This is a front target sight I have not seen before. It has a "flat U shaped" piece of metal that fits over the front sight with the arms downward. Two short screws in the front hold it and the hood in place while the rear screw is full width. Two screws clamp the bottom of the sight hood to the barrel. There is a "L" shaped piece of metal for the sight. The long arm is dovetailed and fits into a slot on the "flat U" shaped metal piece, and is held in place by a long set screw that enters through a hole in the right side of the sight hood. Front sight is marked "3,6" for a 3.6 mm wide square topped sight, and it would be fairly easy to change front sight blades to different widths and types by undoing the set screw and pushing the existing sight out of the dovetail to the rear and putting another one in the holder.
.


.