Discussion Starter
·
#1
·
I have for you the war trophy collection of USAF Captain Robert Kain. Robert was a Raven forward air controller in Laos. He served there for one year and continued service until 1977. I purchased this grouping from Robert directly and was grateful to hear his story. I enjoyed hearing the smallest detail of his now declassified service in Laos. The more I read on the Raven FAC's, the more impressed I am. Tom Clancy's quote of "heroes you never heard about" certainly holds true.

If you aren't familiar with the secret war in Laos, please read this
:
http://alphahistory.com/vietnamwar/laos-during-vietnam-war/

For a brief history of the Raven FAC's, this will get you up to speed:

https://en.wikipedia.org/wiki/Raven_Forward_Air_Controllers

Here is Bob's account of his service and the guns.
As far as my service, obtain a copy of a book titled, "The Ravens" by Christopher Robbins. Try Amazon but don't pay too much. I can get you one for about $20.00 plus shipping. It tells the whole story of a bunch of volunteer junior grade officers who were stripped of all USAF identity and flew as Forward Air Controllers (FACs) in Laos under the Raven call sign (not Cambodia). The book tells the story of the Secret War in Laos that was staged just as furiously as the one in North and South Vietnam. We were not legally there because the Geneva Convention of 1962 declared Laos a neutral country. Therefore, we flew in civilian clothes in small unmarked O1-E Birdog aircraft. The same aircraft the Army called the L-19 except ours were gray instead of Army green.
My call sign was Raven 52. I spent six months in Vietnam and volunteered to join the Steve Canyon program (the name of the Secret program that we all were assigned to). We could not even admit to anyone we were there until about 1987 when the program was declassified. The rules said you volunteered for a six month tour and could extend for another six months, if desired, but then you had to go home. I was there for a year. I traded a small cassette tape recorder for the two pistols to a Major who was the Intelligence officer for the Military Region V that was my area of responsibility. I don't know how he got them. Didn't want to know. I also didn't want to know how he used the tape recorder during interrogation of prisoners.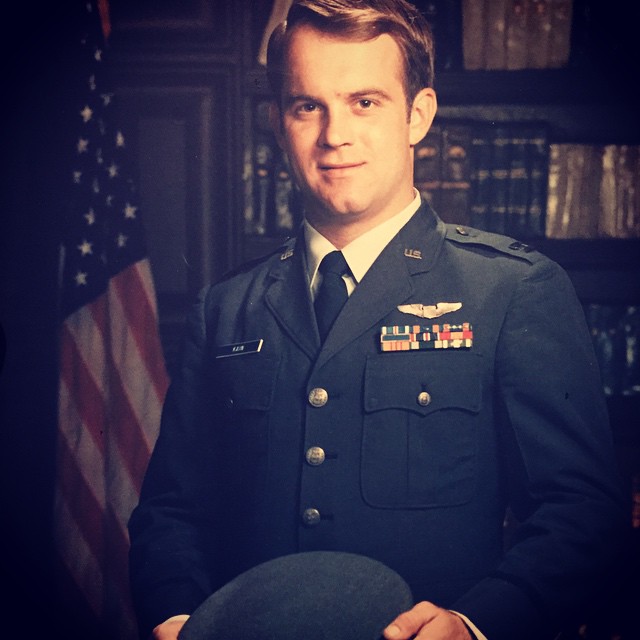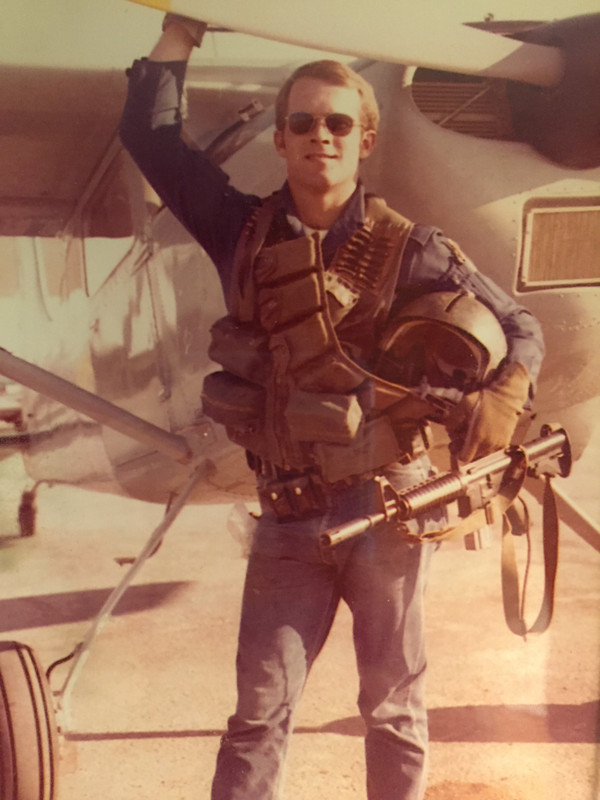 Here's his complete war trophy grouping. Chinese Type 56 SKS, Chinese Type 54 Tokarev and 1965 East German Makarov complete with paperwork and theater made cases. Robert had these brown zipper cases made for him prior to his return, they're even on the customs form.