Discussion Starter
·
#1
·
A friend of mine gave me an old handgun of his to fix. Its a Mauser 1910 chambered in .32 ACP.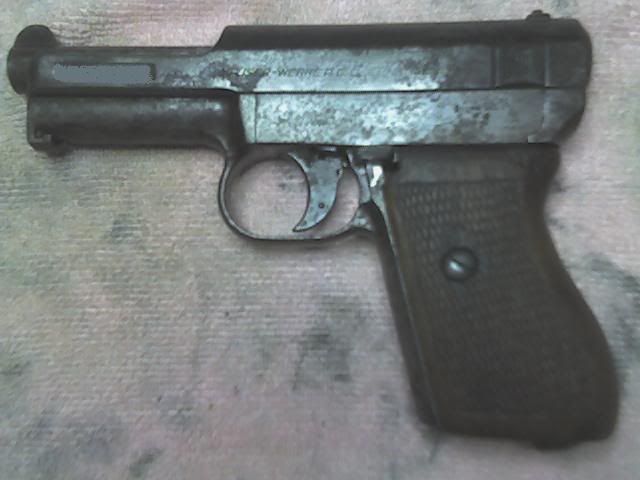 It reads "MAUSER-WERKE A.G. OBERNDORF A.N." on the slide and it has a German Military acceptance stamp behind the rear sight. All parts are original. Finish is in poor condition but the pistol is functional except for a broken firing pin, missing follower and missing base plate. What struck me as odd was this.
No safety catch button! The frame has a cut out for one but the grip does not. The safety levers only function appears to be holding in the spring for the sear.
Any idea what the story behind this pistol is? Is it worth anything?
Pictures from a real camera can be provided.