Discussion Starter
·
#1
·
This is a VERY long shot but I figured I would give it a try.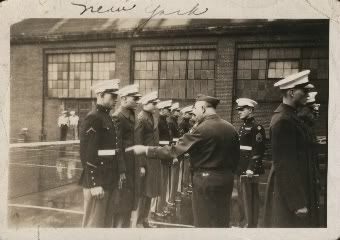 After the war Dad was stationed at the UN in NYC, that's where he met my Mom. Dad had already passed before I saw this picture and all Mom can remember was that is was a very famous Marine.
I know, small pic, facing the wrong way, etc. but was curious if anyone might have a guess who it might be?
This would have been 1946, Dad is not in this photo (Mom was pretty sure) but Dad was 6'3" and all the Marines were about his size.