These first two cards are from Gottfried Breuer, he is still in Cöln (Köln) The second card has a photo of him in a Dunkelblau Waffenrock with the shoulder straps of the 59th FAR. These two cards were sent at the time FAR 233 was being made up for the new Jnf Div 117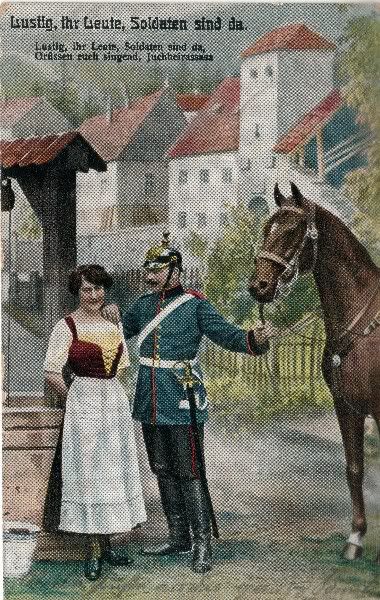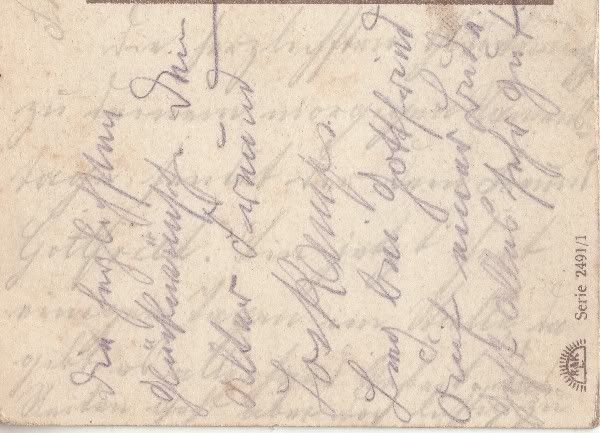 Feldpost Cöln 19.3.15 Riehl
Herrn
Joseph Kuhl
Brenig
Post Bornheim b. Bonn
The text that has been written over is Gottfried's I had trouble with this card, because the script did not match the other cards written by Gottfried, and I was not happy with him for writing over his note, until I realized that it was done by a friend who was too cheap to send his own card.
Die herztlichen Glückwünsche
zu deinem morgigen Namens-
tage. sendet dir dein Freund
Gottfried. Bin jetzt seit
einige Tagen im Ställe. Da
gibt es allerhand Arbeit (zu tun?).
Reiten geht aber doch lustig zu.
Horizontal text written by Jos Kamps
Die herzlihten
Gluckwunsche Dein
alter Freund
Jos Kamps
Lieg bei Gottfried
Auf einer Bude
Geht alles sehr gut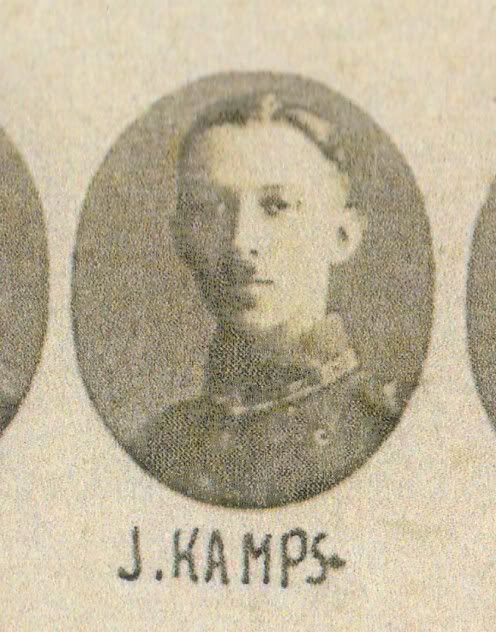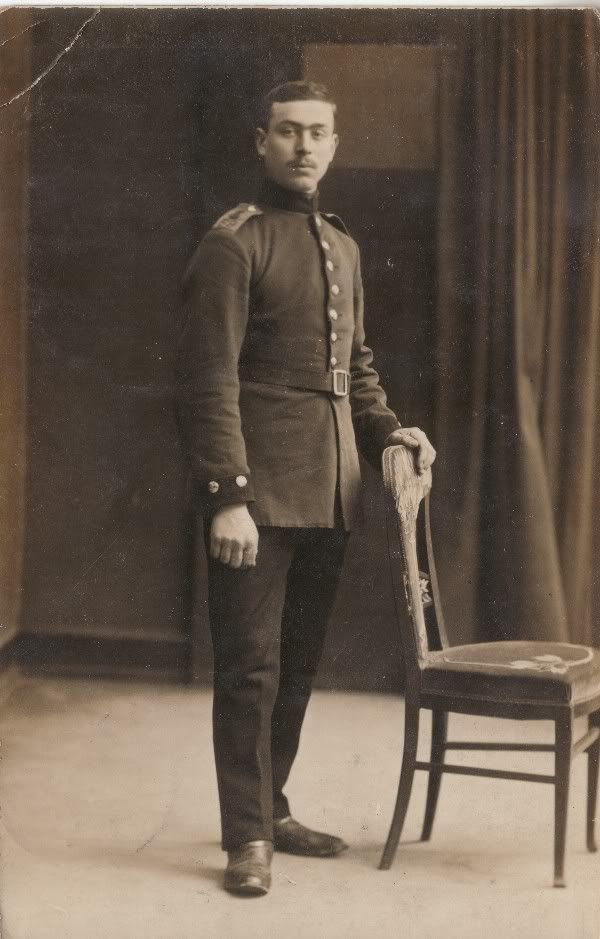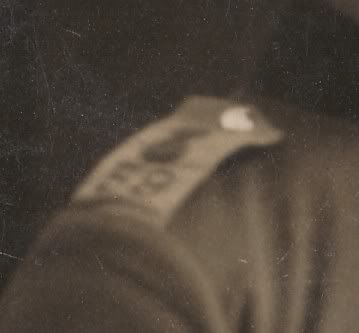 Feldpost Cöln 4.4.15 Riehl
An Herrn
Joseph Kuhl
Brenig
Post Bornheim b. Bonn
Vergnügte Ostertage wunscht
dir und der ganzen Familie
Dein Freund Gottfried. Lieder
konnte ich diese Tage nicht in
Urlaub kommen. Hoffendlich
komm ich näste Jahr noch
einege Tage heraus
Here is another couple of cards from the Familie Breuer, witch was to be joined to the Familie Kuhl. These two are also from Gottfried Breuer, who was in Feldart. Regt. 233, part of Division 117, at the time these cards were written, his unit occupied the Messines Front.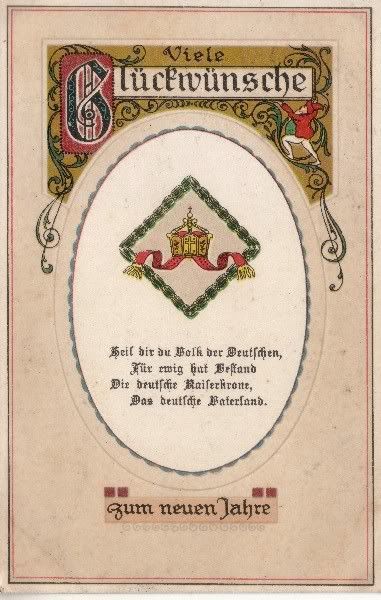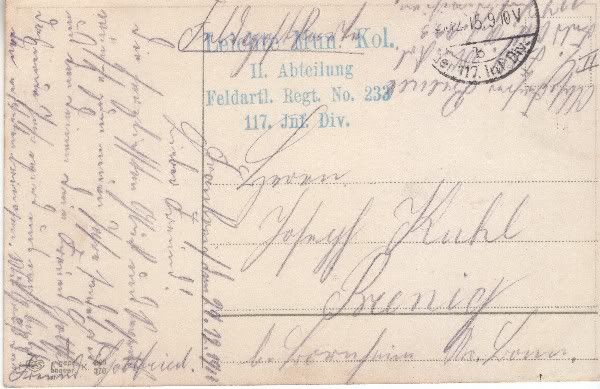 Abs. Farher Breuer
II Licht Mu Kol
Feld Artl Regt 233
117 Jnf Division
XX.12.15
Herrn
Joseph Kuhl
Brenig
b. Bornheim Kr. Bonn
Frankreich den 24.12.1915
Lieber Freund!
Die herzlichsten Glück und Segens-
wunsch zum neuen Jahre sendet dir
und der deinen dein Freund Gottfr.
Das neue Jahr wird und wohl bald
den ?erscheten bringen?. Mit Grüß dein Freund Gottfried
Abs Farher Breuer
29.2.26
Frankreich den 27. II 1916
Lieber Fr(eund) Joseph
Habe dein schöne Karte
mit dank erhalten. Mir
gehts noch recht gut, was ich auch
von dir u(nd)den deinen auch
hoffe. Wirst wohl mit ???
tuchtig auf die Jagd gegangen
sein. Hier ist noch alles beim
alten. alles sehr ruhig. Viele
Grüße sendet dir u(nd) Familie
Dien Freund Gottfried Bis auf Wiedersehen