Discussion Starter
·
#1
·
I attended a sale today with SMELLIE, and I was not really looking for this one. It is a 1906 Carl Gustafs m/94-14 Carbine. The bolt is mis-matched to the receiver, but it is a Carbine bolt. There is an Arsenal Repair at the heel of the butt, and the leather tab and buckle are missing. The stock seems to look like it is Beech, which might be a possible Husqvarna Replacement as the front sight protector/bayonette mount is Husqvarna and the middle band and rest of the metal is Carl Gustafs. The numbers on both are the same three digits, so the front sight protector/bayonette mount is also a replacement. I have not taken the action out of the stock yet, so I will check for inside numbers later. The serial number is correct for a 1906 Carbine.
The stock disk is I-15, the Alvsborgs Regiment. (1624-1997) One of the original 14 Infantry Regiments of the Swedish Army. The 1906 Date, according to "Crown Jewels", had 692 Carbines built that year.
When we looked at the barrel, it resembled a Gopher hole, but the first patch came out with grease on it. A second one had much less grease and the third one fairly clean. Then, a hesitant peek into the barrel, followed by a big smile. Shiny, sharp rifling, with a Bore between 1 and 2 Grade.
Interestingly enough, when we were later at SMELLIE's house, he disappeared into his lower level Dungeon, and then emerged with a m/14 Bayonette and gave it to me. I have seen the leather tabs and buckles advertised on E-Bay and on Gunboards, so that piece should be available. Anyone got any extras for sale?
For the sum of $425 including all taxes, how could a Collector of Swedish firearms go wrong?
.
.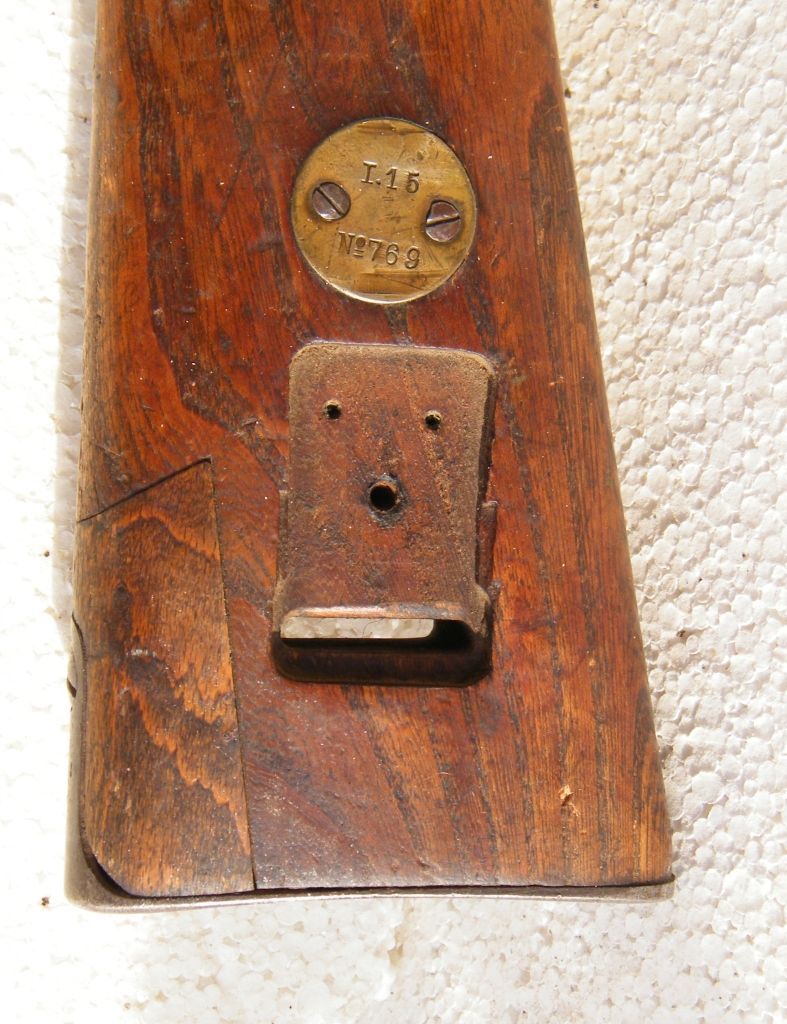 .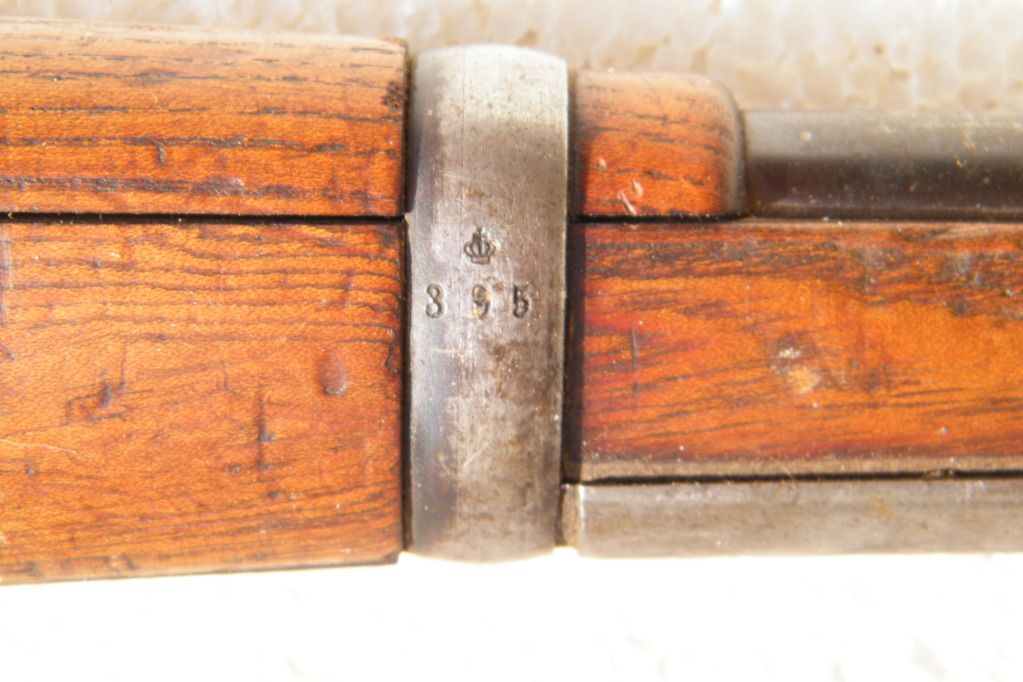 .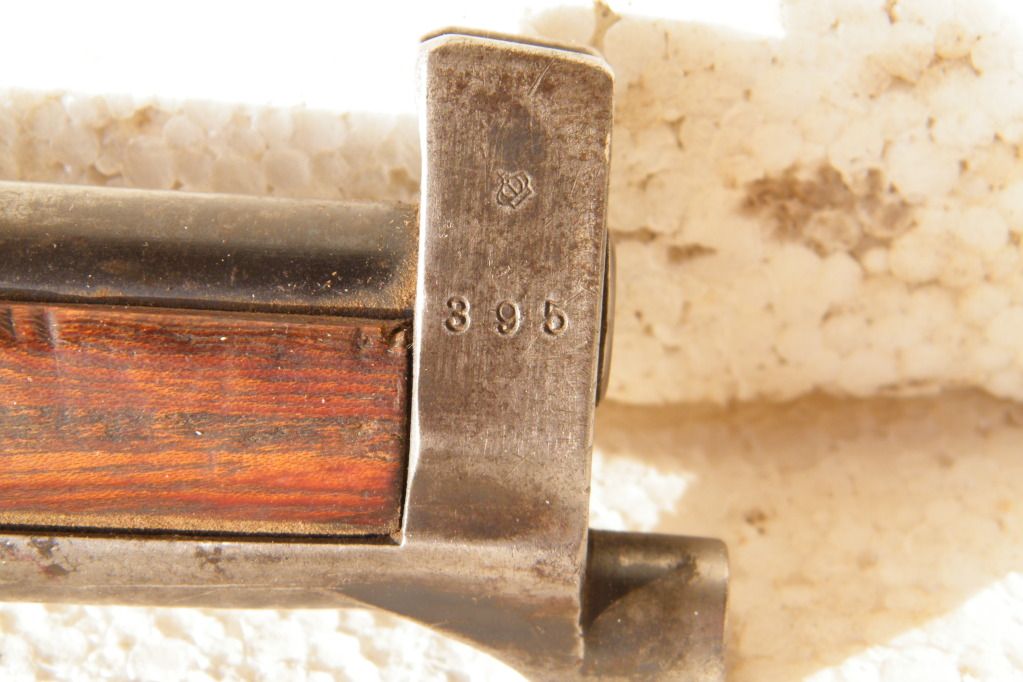 .