Discussion Starter
·
#1
·
Took my Mle16 Berthier, my '45 Mas36 and my 49/56 to the range all shooting was at 50yds.
Both 36 and 49/56 shot ok.. the 36 is using up the last of my dud Syrian ammo re-manufactured in new cases. It shoots well enough for govt' work and should do well once I finally decide to work up a decent load for it....non-counterbored as well...
The 49/56 is working reliably and accuracy is not too bade here either. I used handloads with the 147grn M80 ball round on top of WC846 and a CCI34 primer. Started getting 3 nice shots almost touching then the same little group would start again about an inch or so away, finally winding up with about a 3" group. Shot 5 more rounds with the grenade range ring all the way..(it had been all the way forward before) and the group was slightly larger.. Wasn't there something about the placement of the ring that helped accuracy??
Berthier was the savior..ammo was 1939 7.9mm Greek PCH remade into 8mm Lebel...top 4 rounds were first ones I fired then it settled into the last 8 slightly lower... Pretty much a 2" group..not bad at all!! Rear sight was flipped forward and POI was about 5" above POA at 50yds...does that sound about right for a 200m setting??
SHe cleaned up nice as I bought it a ffew years back and finally got a chance to really shoot it..before and after pics..1918 St.Etienne...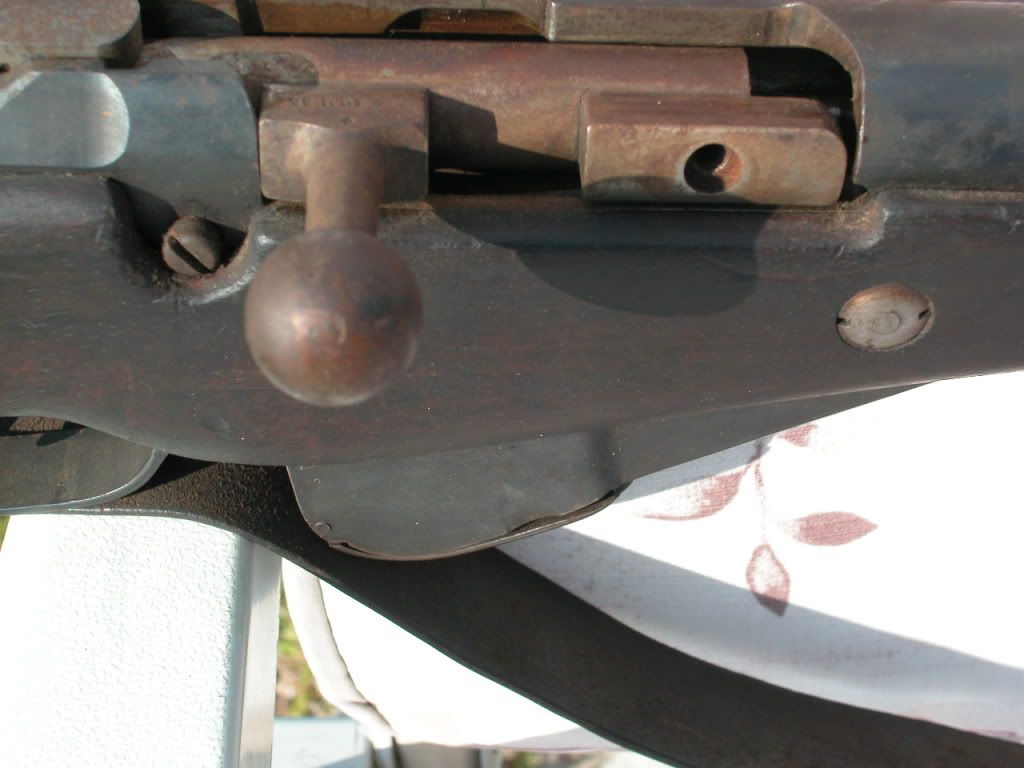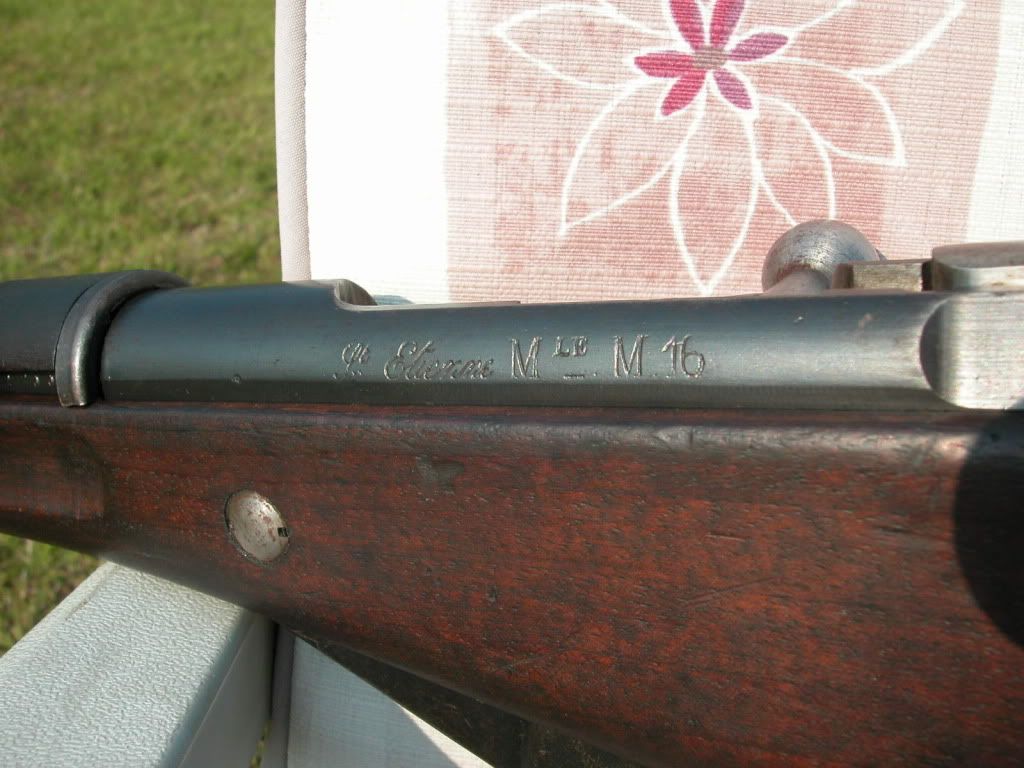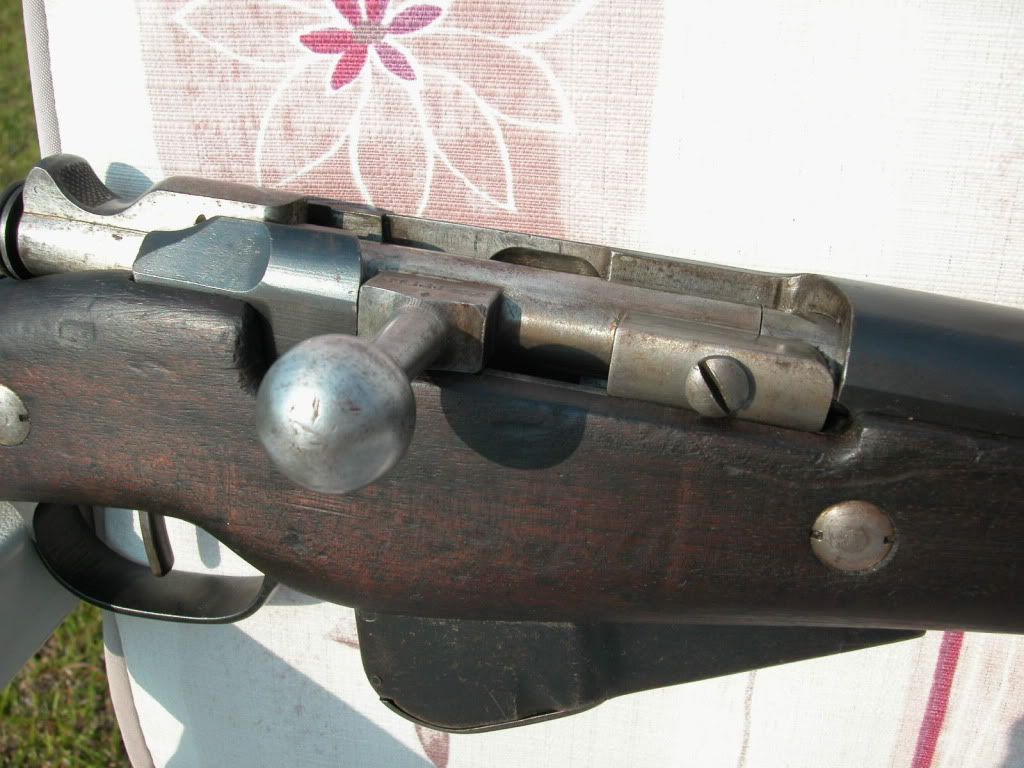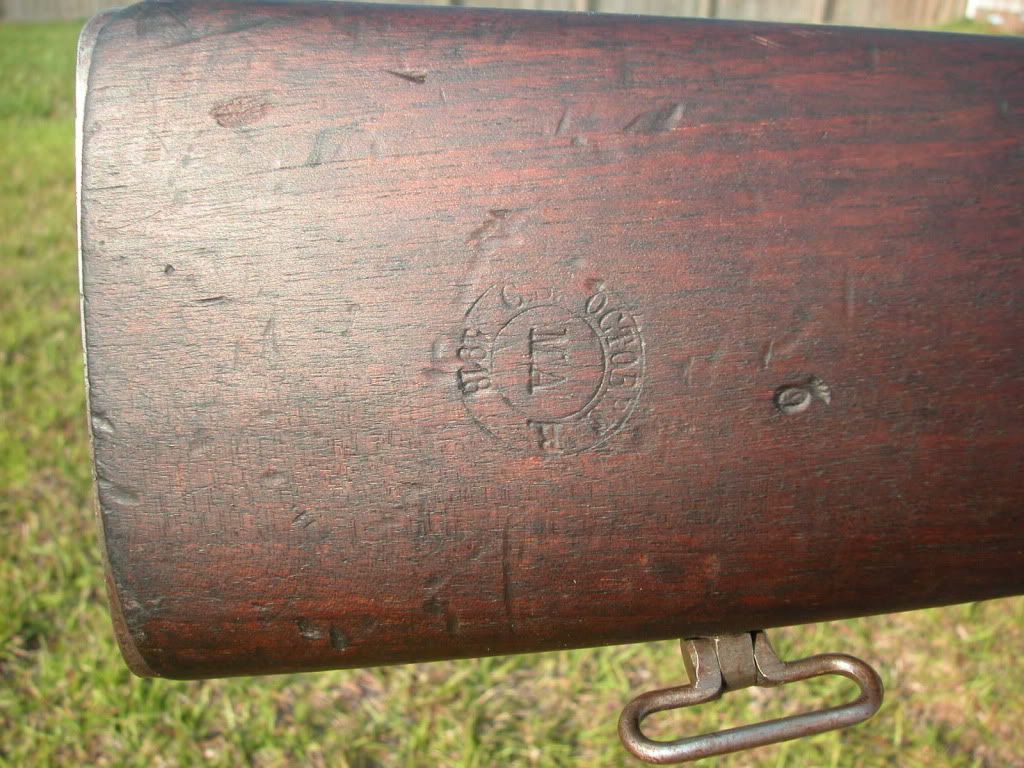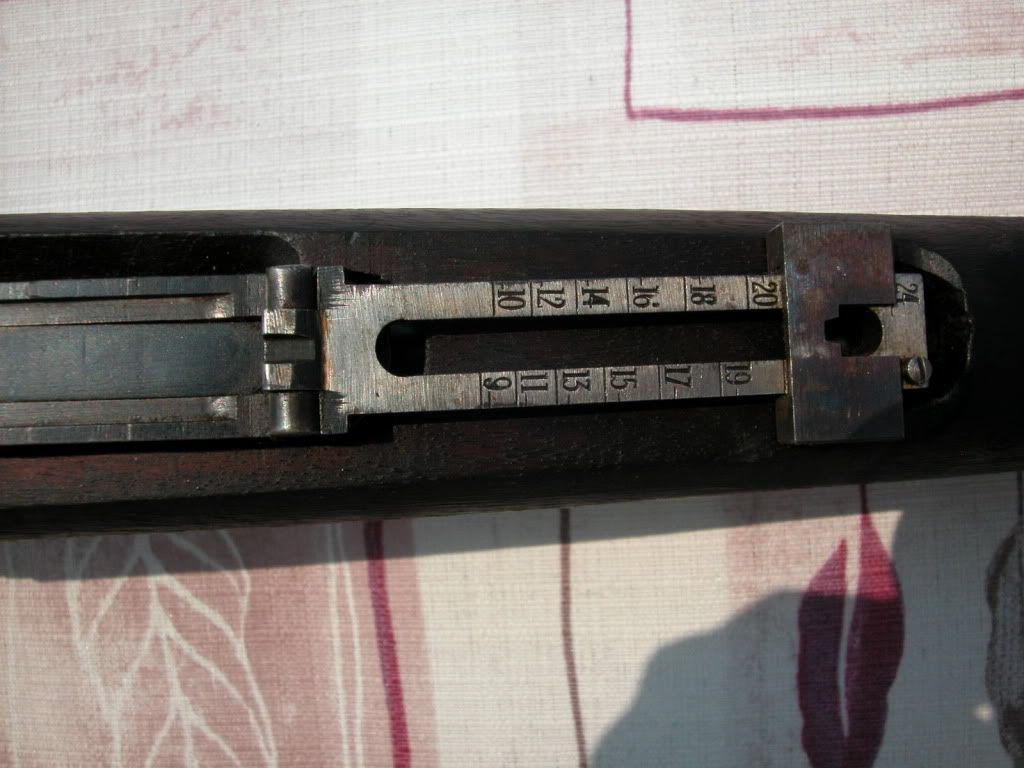 Finally the Berthier target... 12 rounds @ 50yds..