G'day all ... just picked up this 1858 Tower 3-band 1853 Pattern Enfield here in Australia.
As can be seen in the limited pics, the stock is in exceptional condition, but I picked up the rifle for a bargain price on the basis that all the metal's rusty.
However, on closer inspection, the brass bits have the same dimpled black surface as the metal, and the rear sight raises without a problem and the hammer is smooth as silk.
There also appears to be very little pitting, with all the irregularities being raised.
Has anyone encountered this before ... have the metal bits been given some sort of coating? The only obvious rust I have seen is the ram rod, which is obviously pitted, and there's the odd bit of red to be found on the rifle.
Anyway here's the pics: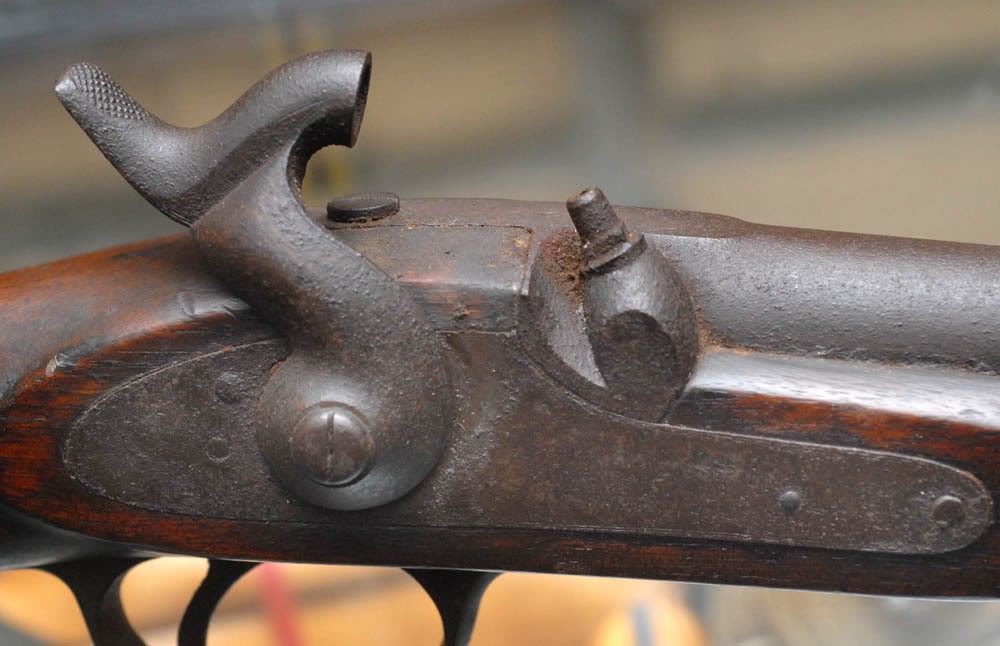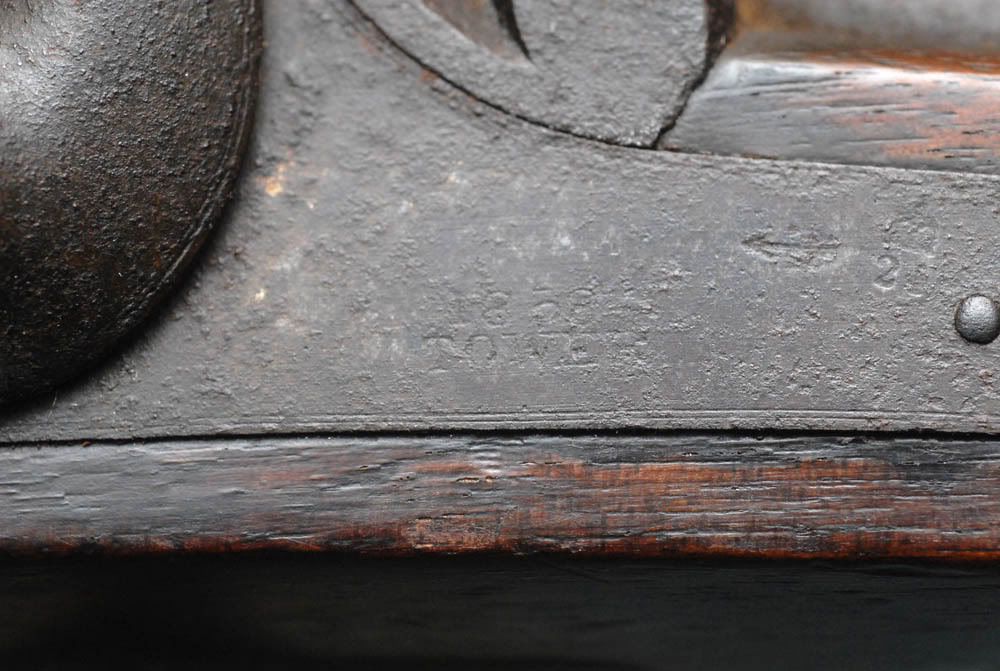 The rear sight hinges up no problem ... the surface looks far too uniform to be rust: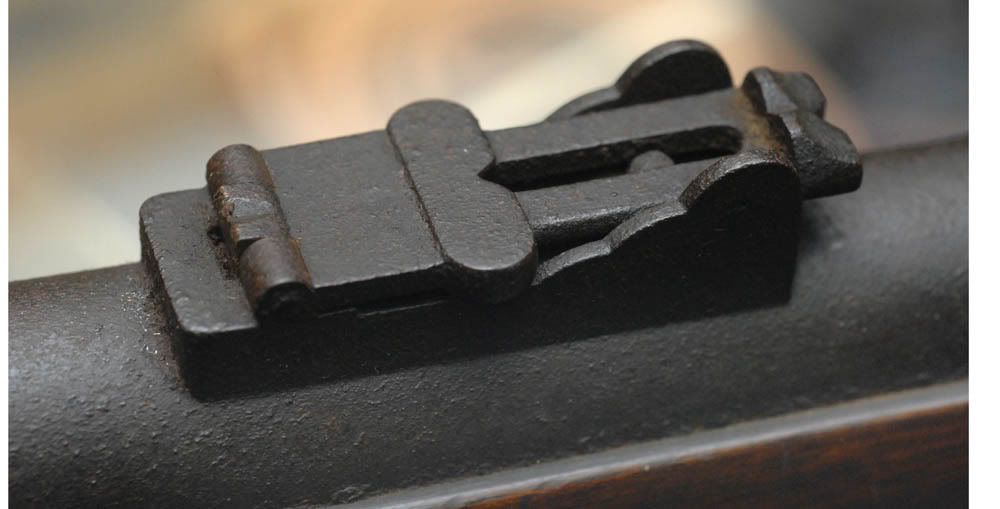 The brass trigger guard had a similar surface to the metal parts: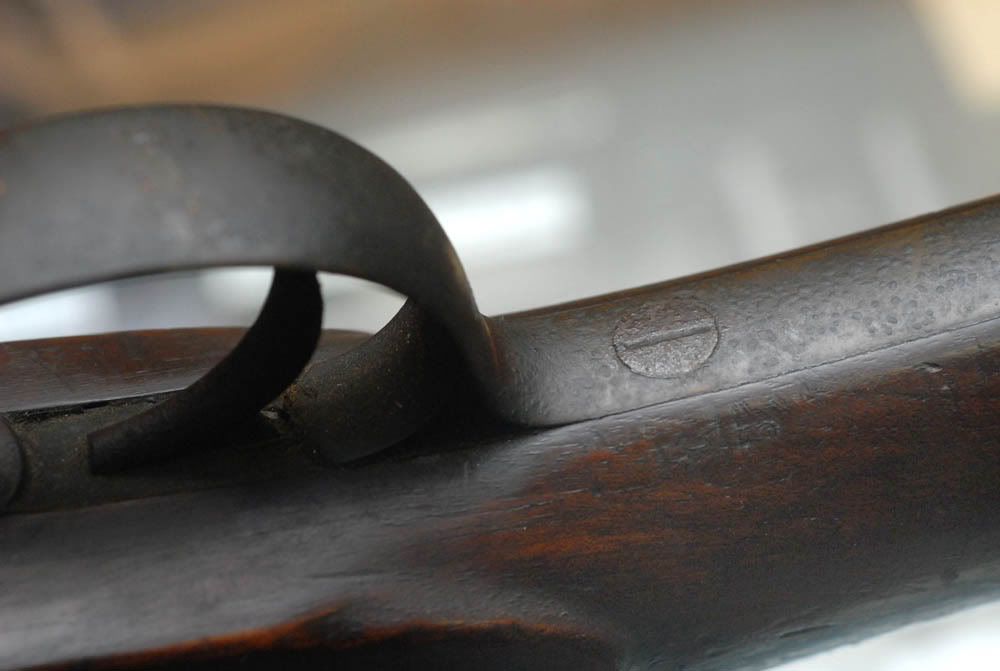 Can anyone decipher this tang marking? Note, once again the dimpled black coating: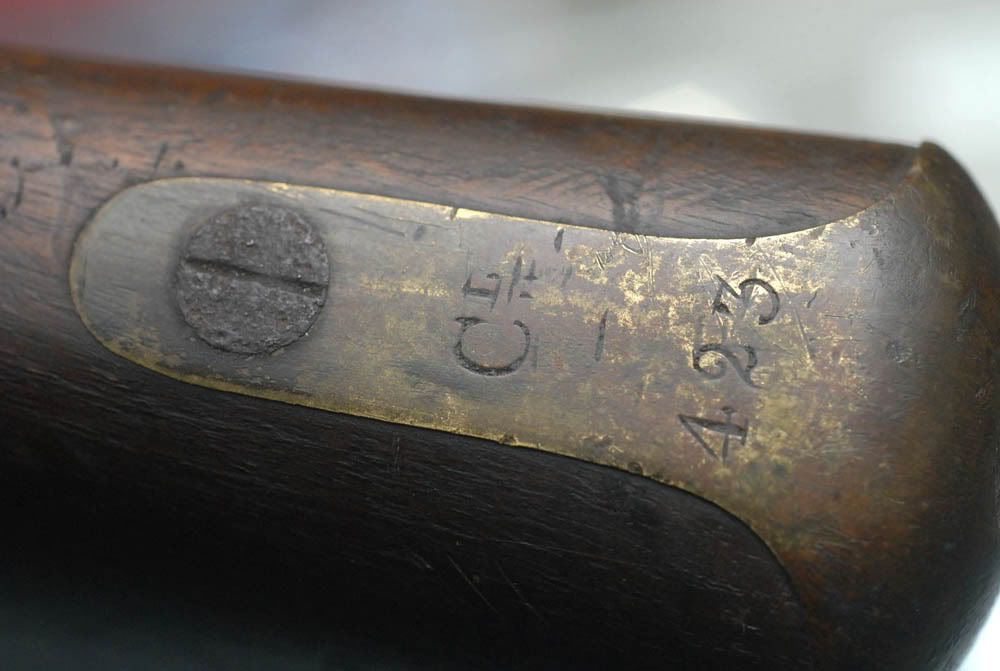 The "WD" marking on the stock has been struck out with a sold out of service mark, and it looks like "1861" has also been stamped in to it:
Anyway, there it is ... this rifle has some of the best timber I have seen on a 3-bander of its era, and surely it would have suffered if the metal was allowed to rust.
Anyway, any feedback welcome ... I wouldn't mind getting this old girl making loud smoky noises again!