I added a number of Finnish rifles to the collection lately...a few more than intended, but worse things can happen, right?!
The first is a 1934 M28/30. The Civil Guard district number is 30990, which is from the Vakka Suomi district (SW Finland), if my research is correct. This one is in a one piece Russian stock, with the cross bolt on the muzzle end. The butt stock has a 3 digit number stamped vertically on the left side. There is a neat Finnish repair forward of the magazine body, which is Chatellerault marked. There is also another repair to a crack beside the bolt body on the right side that appears to be Finn repaired. I say that because when I got this rifle it was coated in Finn grease and cosmo(?) and did not seem to be touched since import.
I included a picture of the tang...I believe it has a Remington receiver. I did not include pics of the following, but it has the aluminum barrel sleeve, Finn mousetrap spring, and a two piece interrupter/ejector. It also has the aluminum or solder sleeve under the rear sight.
As seen on early M28/30's, the rear sight is Sako stamped numbered (5583). The butt plate also has a two digit serial number that does not match.
In the finger groove on the left side, there is an oval stamp that is unreadable...would it have been marked SYT at one time?
I hope you enjoy the pictures. Feel free to correct me if I have errors. I'd be interested to know if Flyin Brian has this one (and those to follow) in his database or not. I will have a few more M28/30's and a couple of other Finn rifles to post as time allows.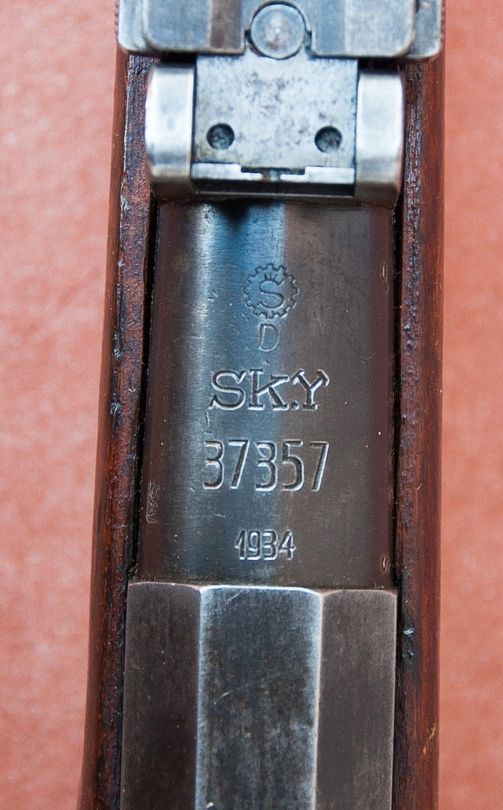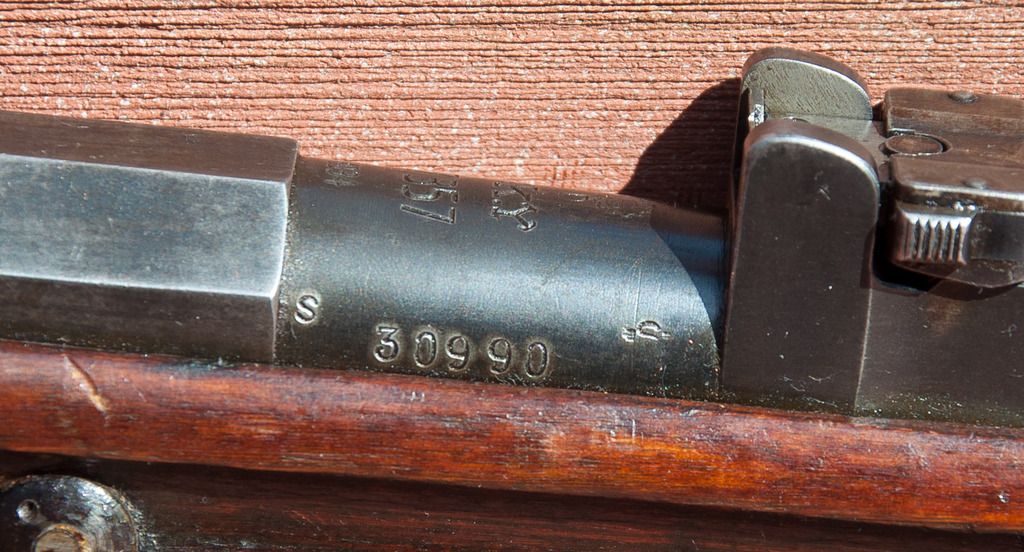 Marathon import stamp barely visible
728 stamped vertically

Crack repaired (glued) by Finns? Bolt 6027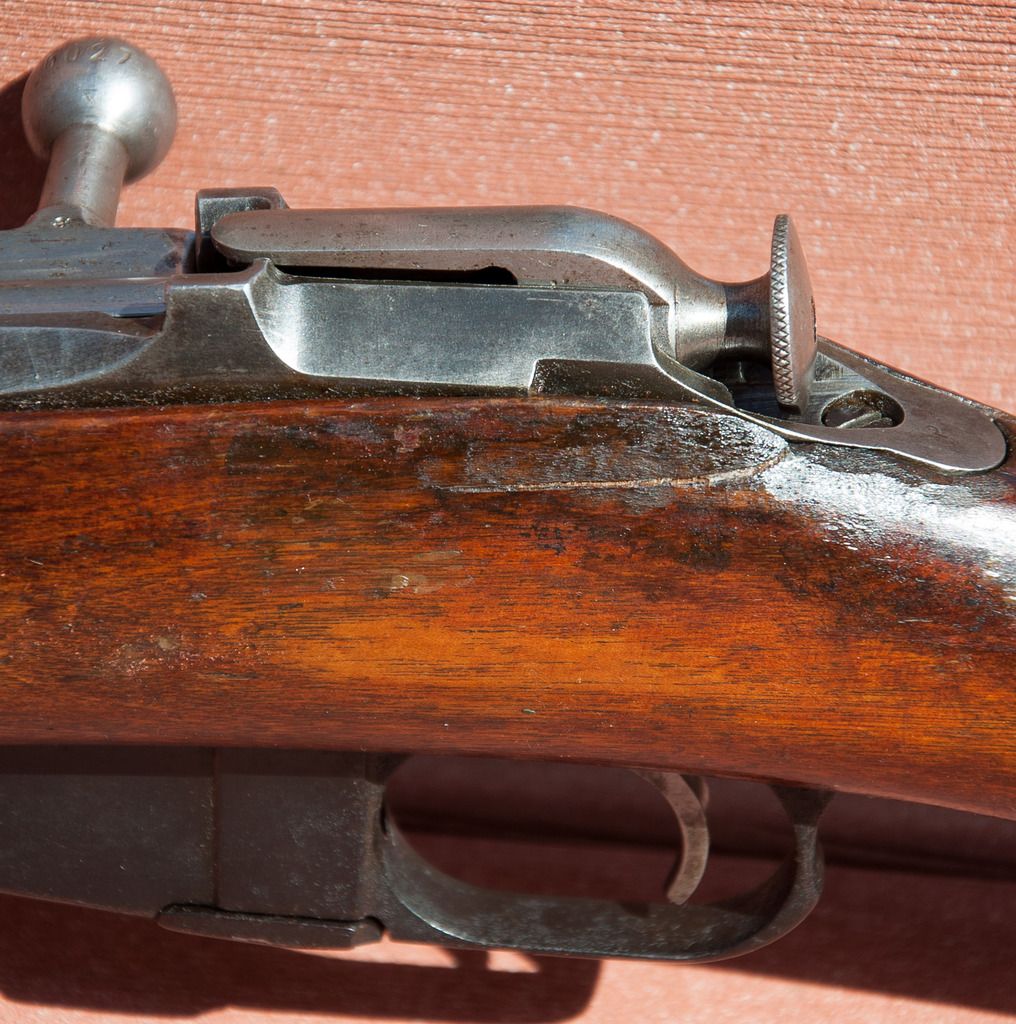 SYT inside the oval of the finger groove?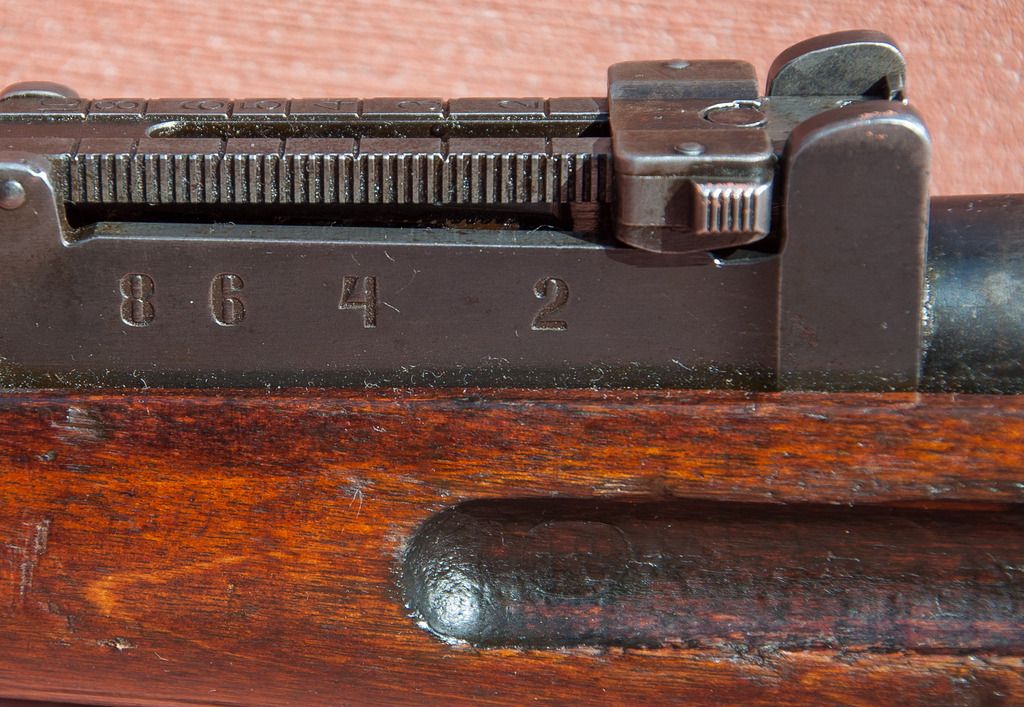 Chatellerault marked mag, Finn stock repair.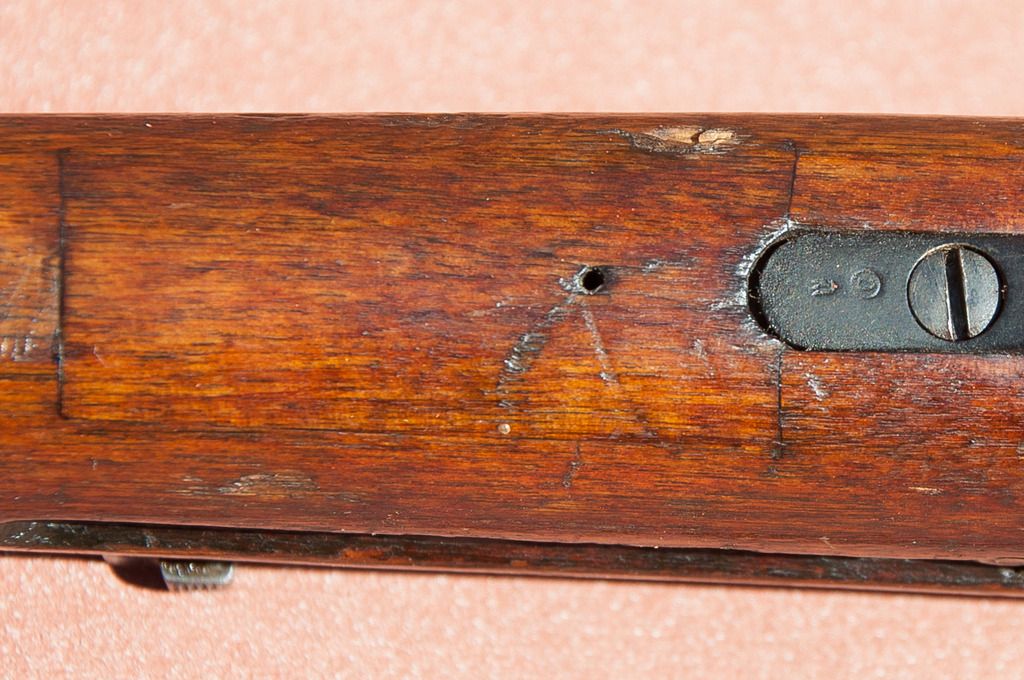 Remington tang?