Discussion Starter
·
#1
·
a few weeks ago i decided i hadnt hung out with my best friend in a very long time, so i decided to see if he wanted to go just shoot stuff for a while, he was down so we packed the car with mosins and headed for west virgina
we went through about 140 rounds between the two of us, it was his first time shooting a mosin and i think he likes them as much as i do now
we shot at clay birds set out at 110 yards, and were both hitting them 5 or 6 out of 10, with the others hitting just around them...overall it was a good day hanging out with my best friend again.
did manage to get some pics of the guns and us shooting a bit
top to bottom-38 izzy, 43 tula, and a 43 izzy refurb.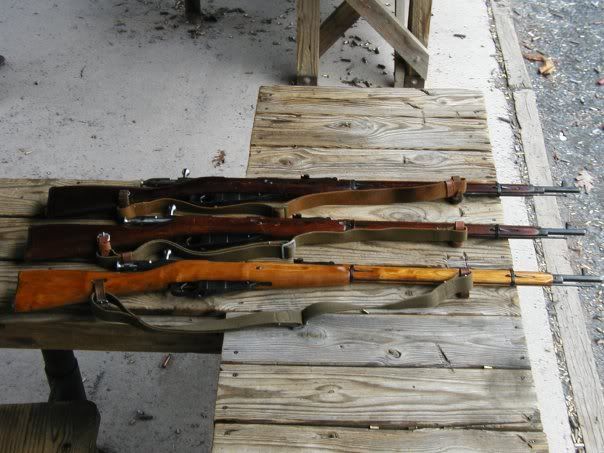 matt with his favorite of the day, got pretty good of a shot with it too...
me with my shooter and the refurb, the shooter is just that! perfect at 100 yards! she may look rough but she does the job perfectly
and finally me with the refurb, wish i had my digital camera to take some closer shots of it......