I picked this rifle up from the Trader awhile back. Guy told me he thought it was done by the Finns. I took a chance on it, price was right. Obviously was bubba'd by someone. Originally I was going to let it be and use it as a shooter. Buy every time I pulled it out of the safe to look at it, I cringed at how horrible it looked. So I decided to refinish, wouldn't hurt anything at that point.
I used citristrip to pull off the old finish. It took two applications and alot of elbow grease. I gently scraped it off with a plastic scraper. I used a stiff nylon brush to get in the nooks and crannies. It took it down to bare wood. After I was done stripping everything off, I scrubbed and washed the stock with dish soap and water, then thoroughly rinsed off. I then let it hang in the garage for about 5 days to air dry.
I was planning on using the Finnish pine tar mix recipe but I couldn't justify spending 30 bucks on just the pine tar alone (the good furniture grade stuff, not the farm animal stuff). So I decided to go with the Toms 1/3 Natural Mix. I applied three coats to the stock, letting it dry about 12 hours in between each application. I ended up using an entire container of the stuff ($10). The wood really soaked it up. I am pretty happy with the final product. I think its a fairly close match to the original Finn mixture, but not perfect. Either way it looks 10x better than the previous form.
It was a fun little project. I have another container of the Toms mix left, so now I have to find another bubba'd stock to redo!
Enough talk, time for pictures
OLD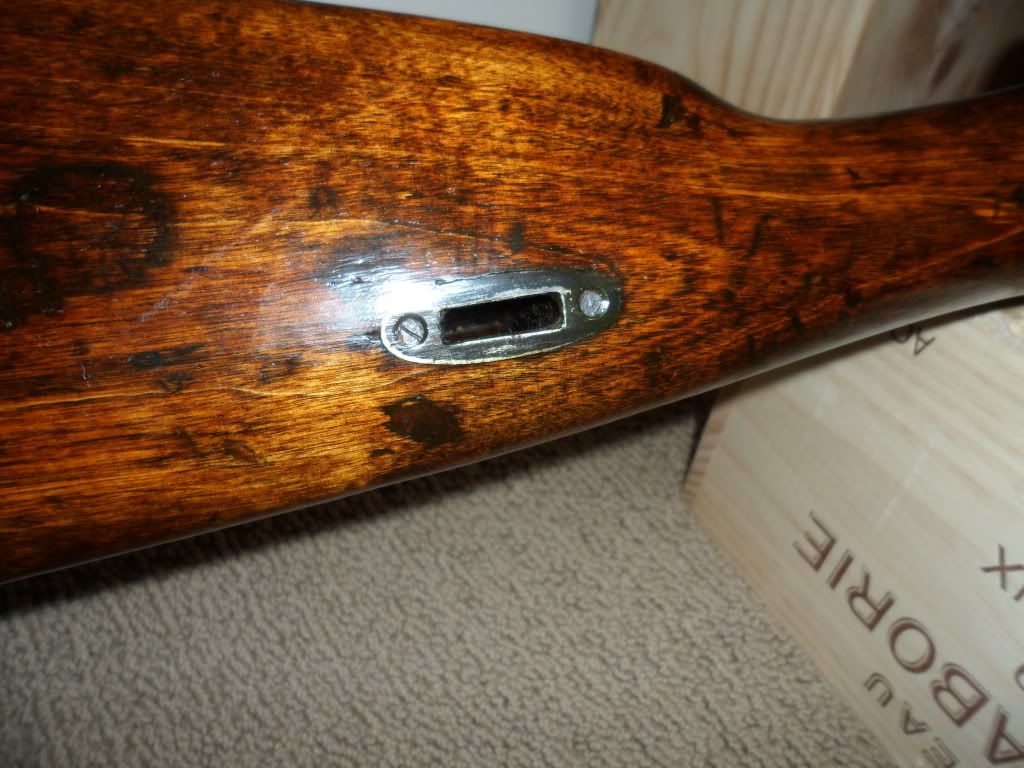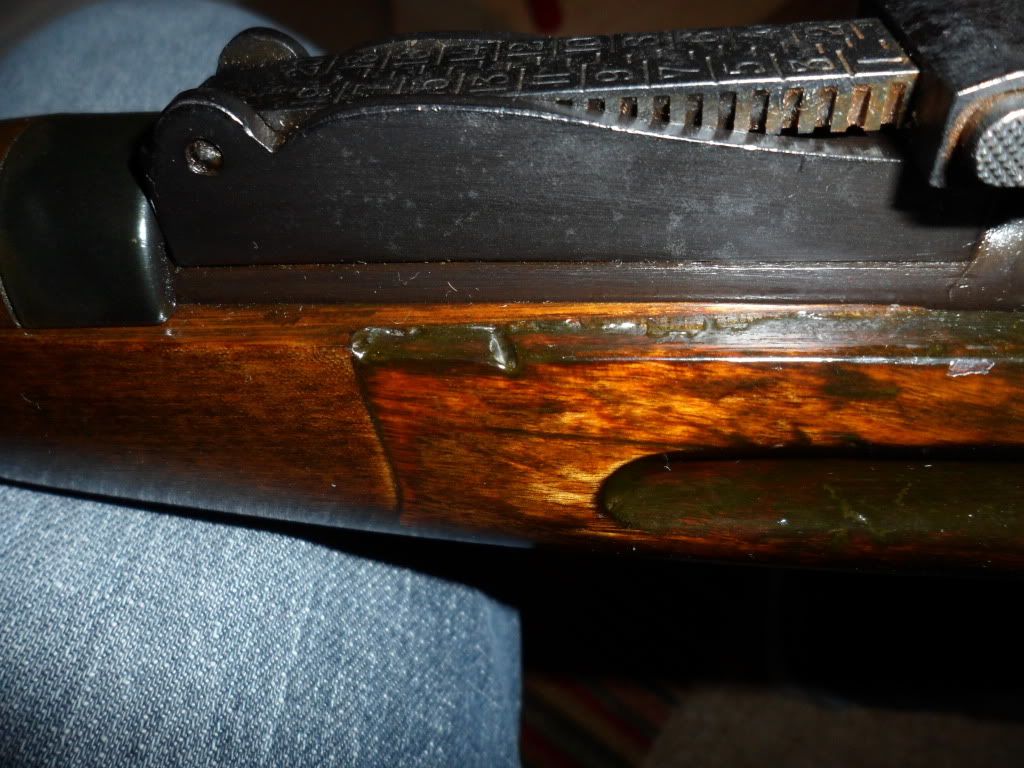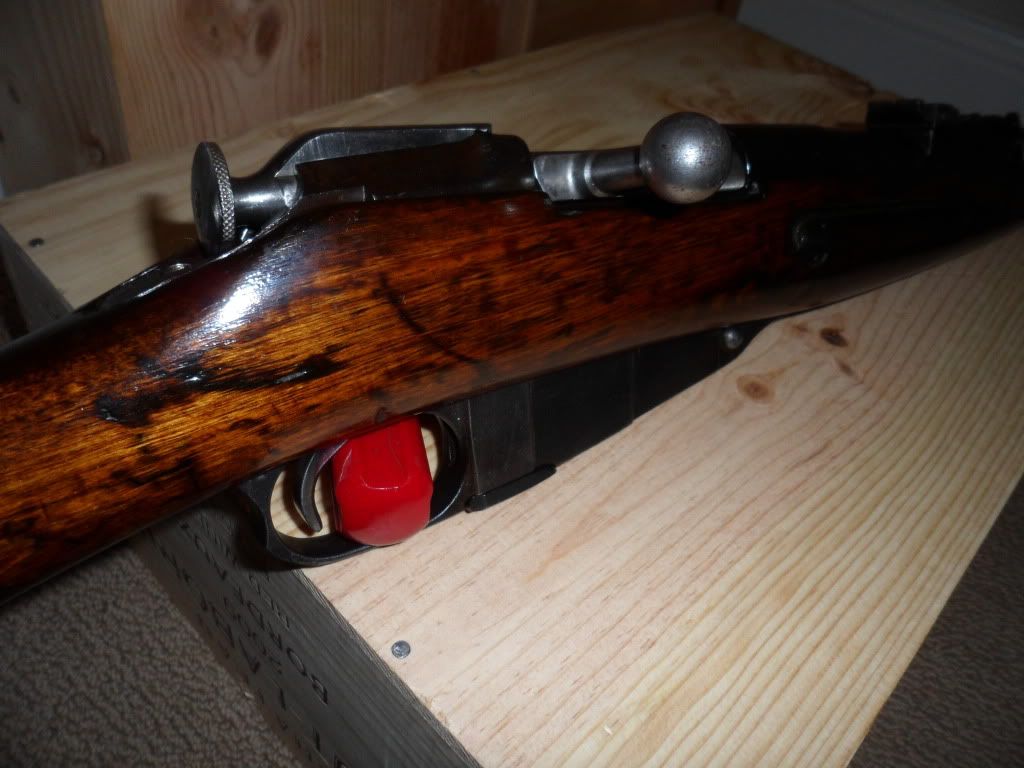 NEW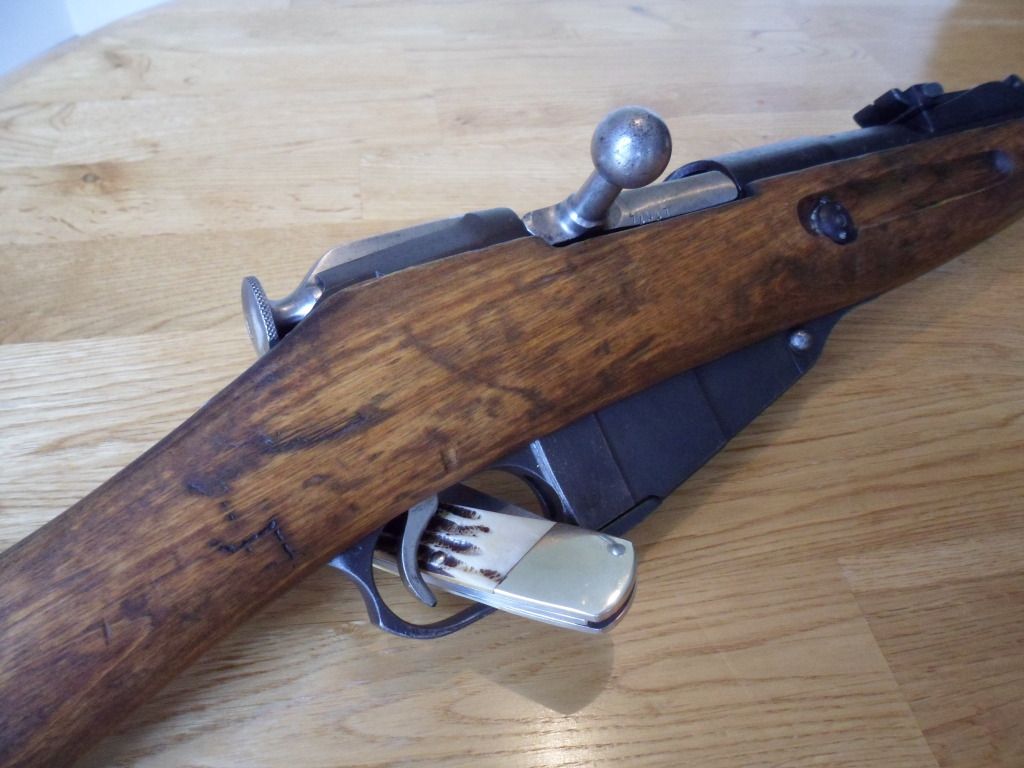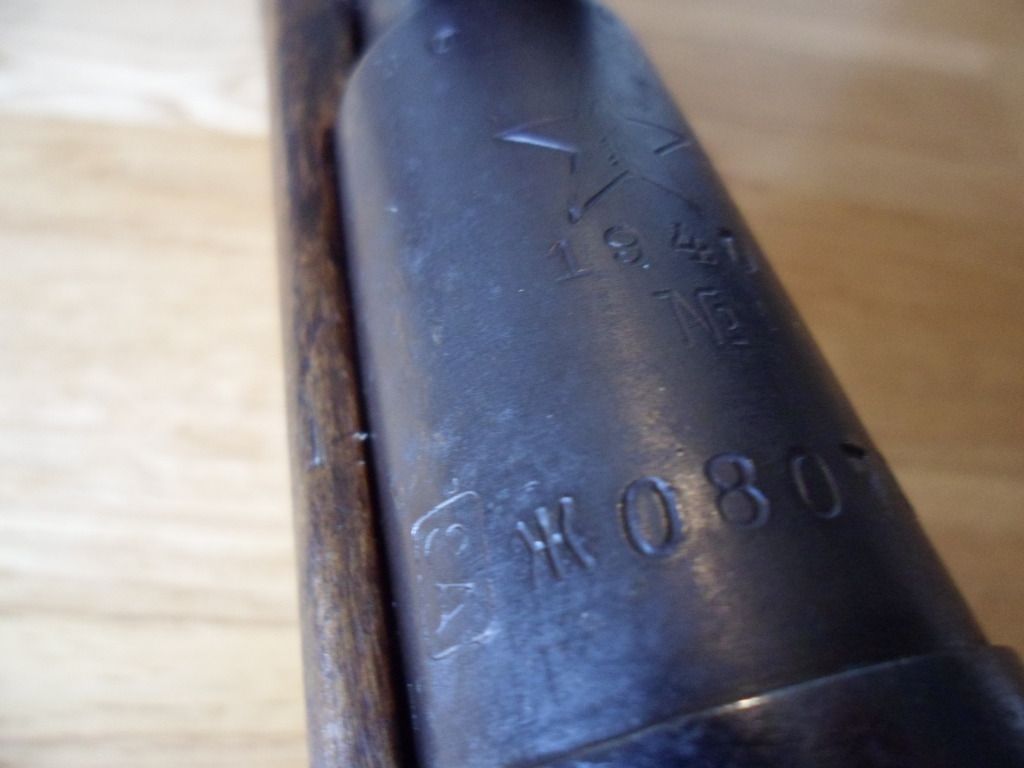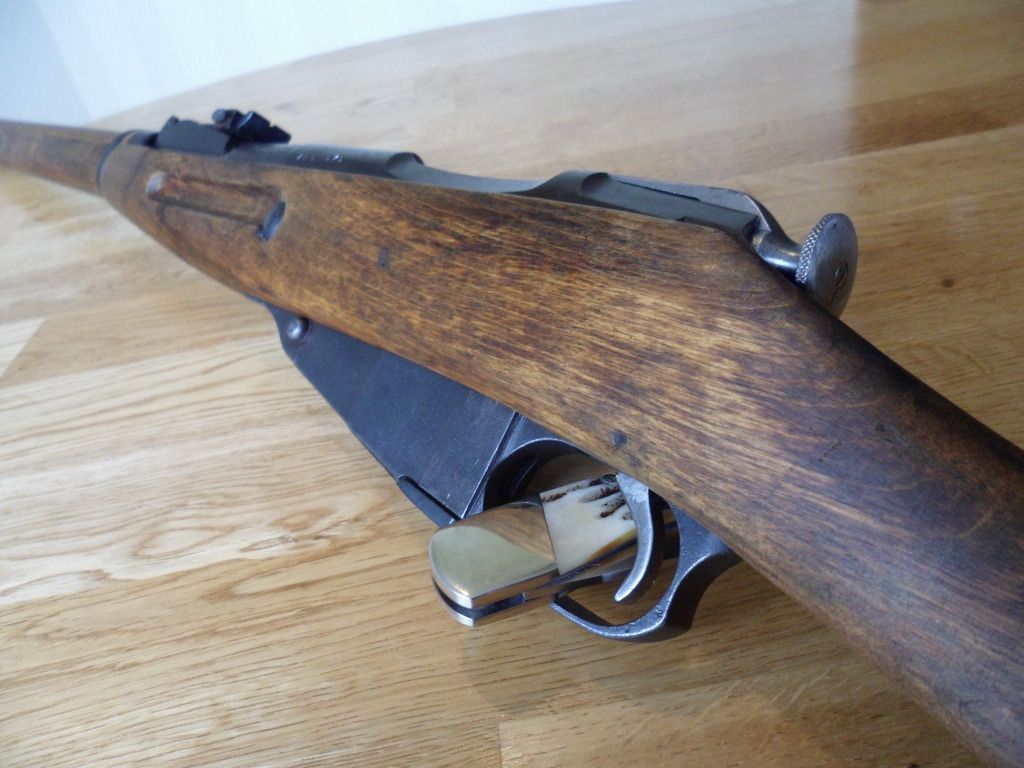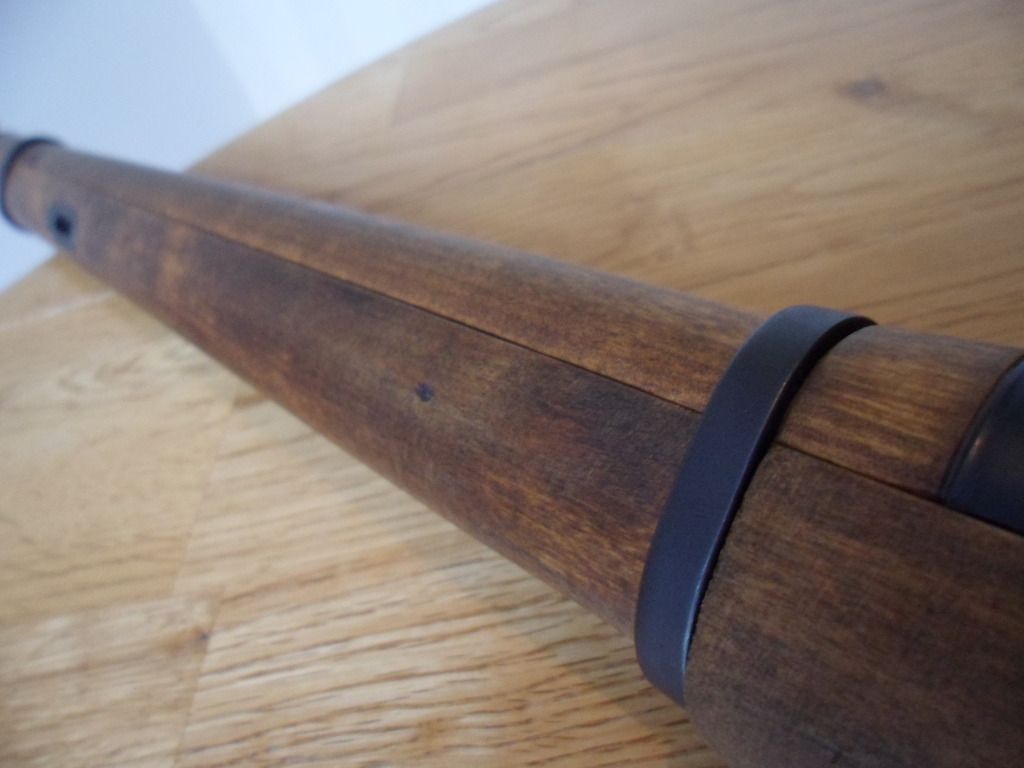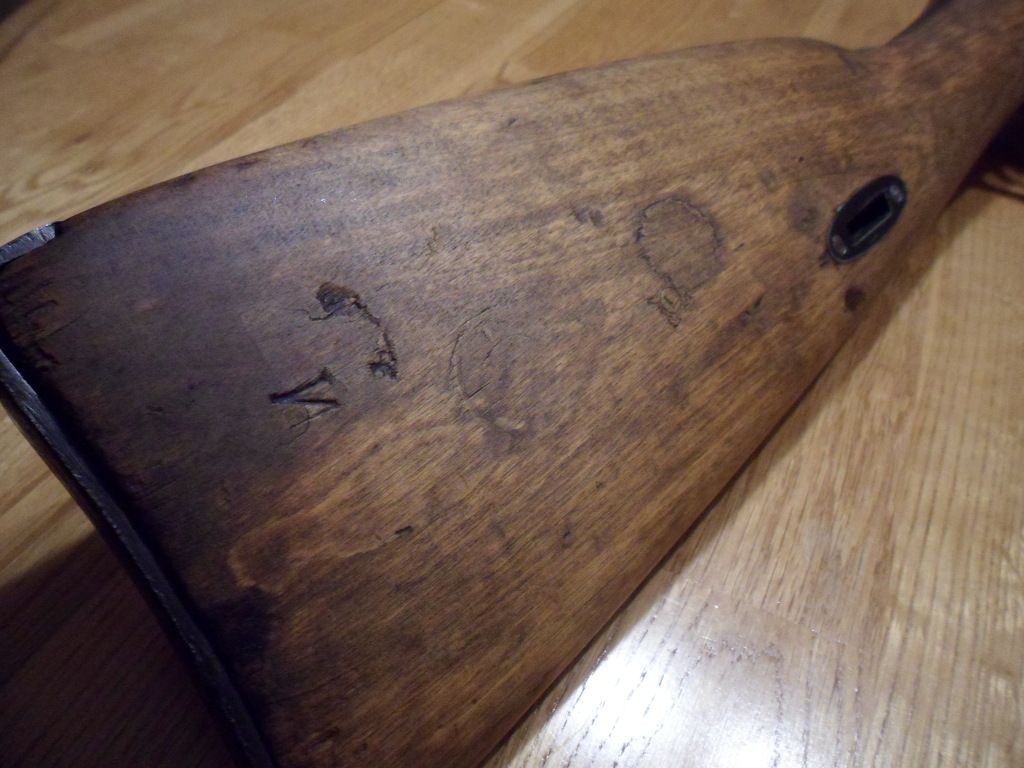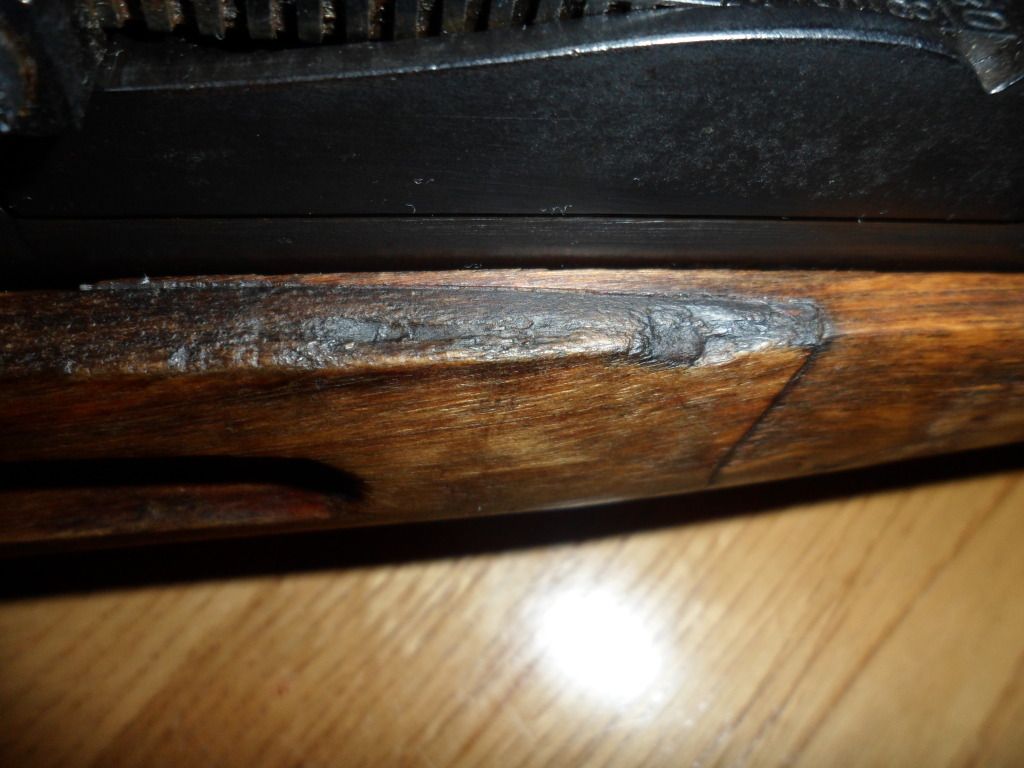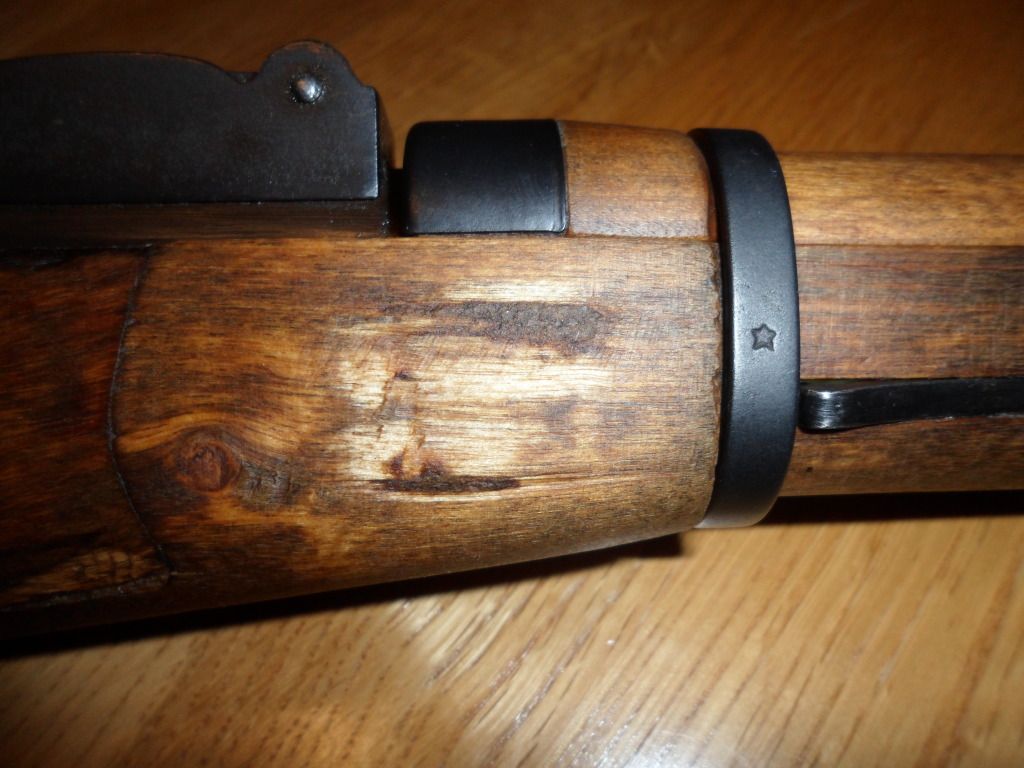 Now with Toms Pine Tar mix, I think I can finally call this project finished.