Discussion Starter
·
#1
·
Hey guys,
I just received my bnz 43 Single Claw tribute back the other day and got a chance to shoot some quick pics. I had to use inside lighting since it's raining out.
I started off with an import marked bnz 43 barreled receiver that was in a known single claw letter block ("d"). It had actually had the front and rear sights removed, the original solder was still in place. I spent a couple years finding a correct WaA code Norwegian capture stock w/bands, correct WaA tri

gger guard/floor plate/capture screws, and correct WaA code front and rear sights. When it came to the bolt I ended up using an early WaA63 bolt just because I got such a good deal on it. The mounts/bases are Igor reproductions and the scope is an Iron Elite reproduction "bmj" scope.
Please message me if you happen to have a legit worn front sight hood and cleaning rod.
I'll be sure to post up range results once I get a chance to get out. Another one complete, low turret build is shipping off next.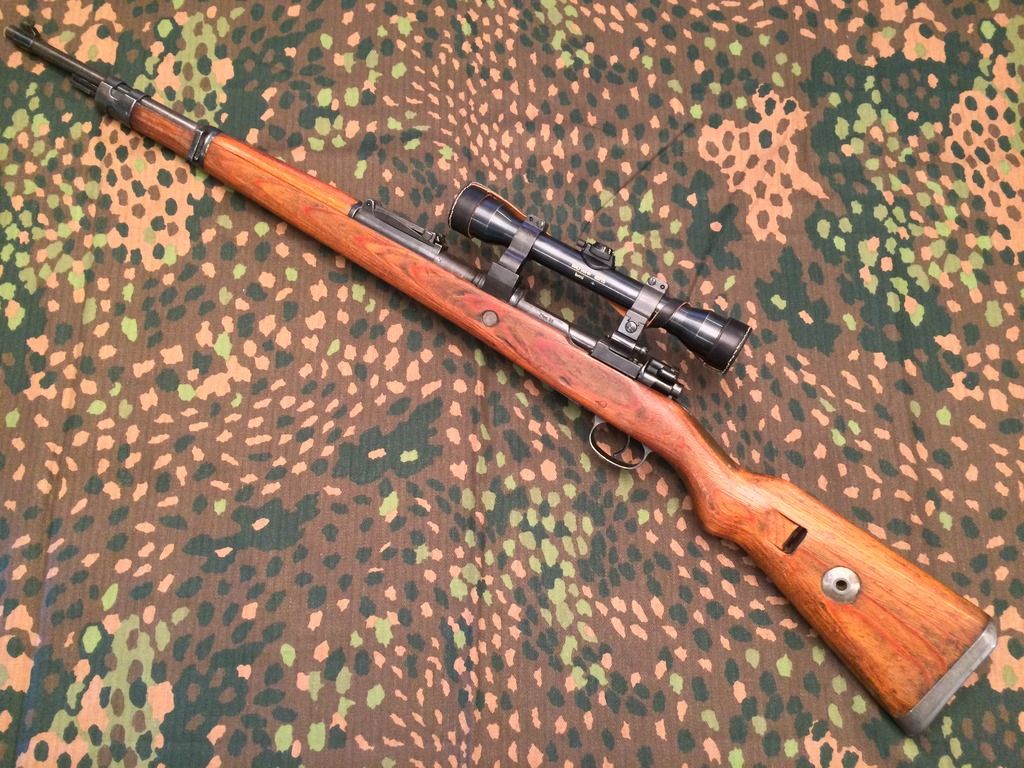 Here is the K-98k sniper family so far.....