With a late-war Type 99 that I actually think I like a bit more. It's cruder than the First Series, doesn't have the goodies on my 21st or 24th series rifles, and yet I kinda like it. It reminds me of my '43 Mosins- roughly finished but functional.
Or at least, it would be functional if it weren't squishy with cosmolene, the trigger barely functions and if the extractor could fit over a zert I could probably grease equipment by dry-firing it.
Not having a pod or dustcover or sight protector wings or pod-lug band or AA wings or cleaning rod means it's also quite a bit lighter, so that might be why I like it too.
Bought it at a local auction, competing against a lurker from the boards here, he got a mummed fourth-series that'd been poly'ed and the bands and fittings stove-painted for something like $350, and I got mine for $326, which was far more than I intended, but I forgot about 10% commission and 10% tax...
Here she be. Type 99, 37th Series, matching bolt and extractor to recce, no mum, one vent hole, no sight protectors, no pod-lug-band, no wings, un-knurled safety, chatter-marked stock, a big dent on the left from another rifle's sling swivel, and two screw-holes from it being fixed to a plaque.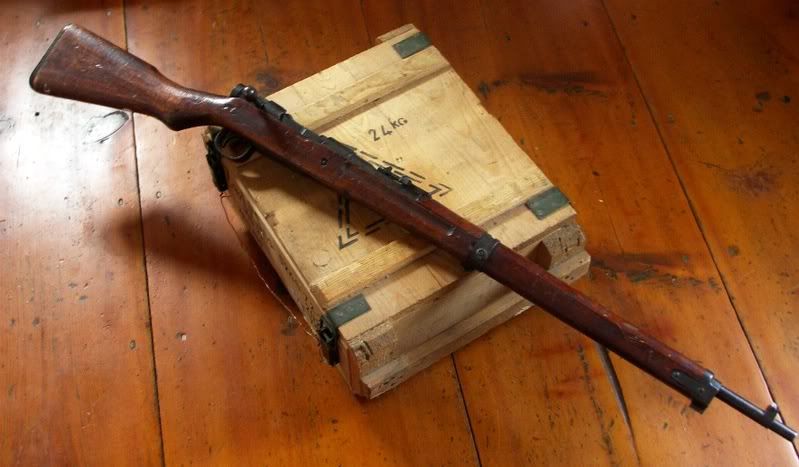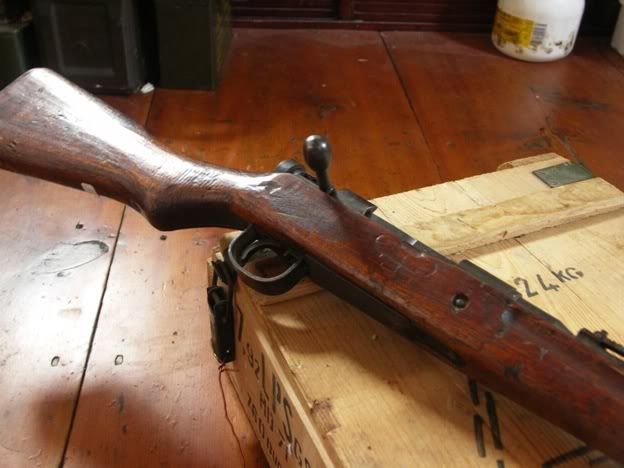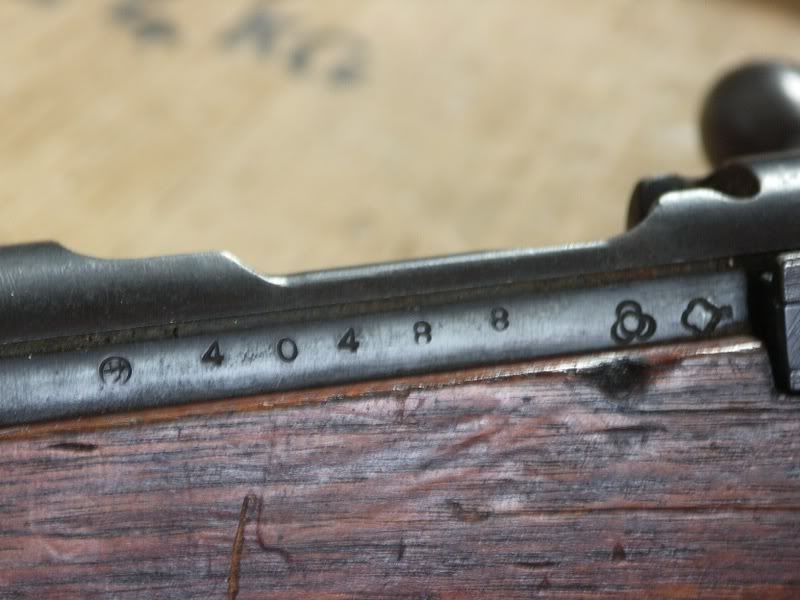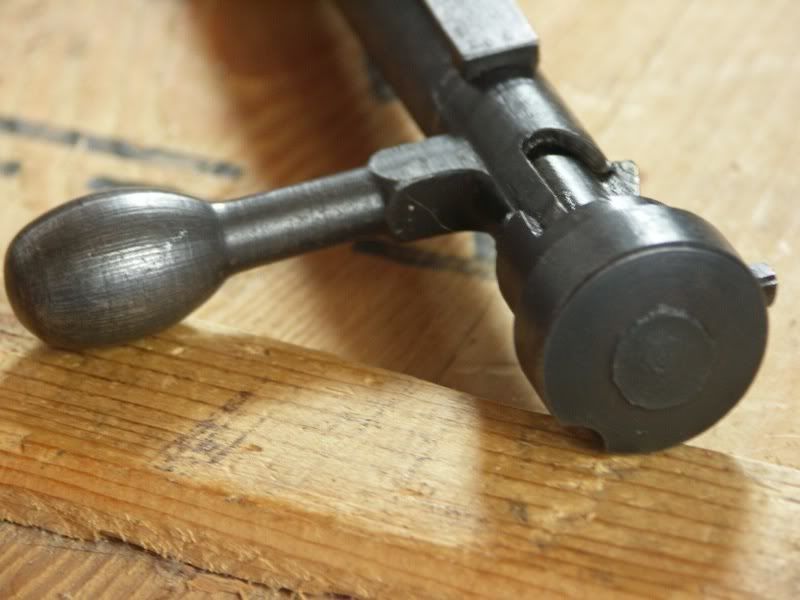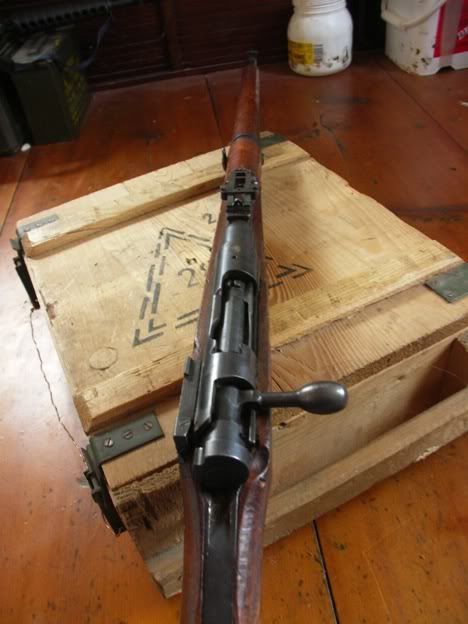 The real disappointment is that Albacore and I were looking at the miserable, indecipherable photos of the auction preview, and damned if the one didn't look like a Siamese "wreath" property mark had been stamped on the one rifle. When I got there to look it over in person, it turned out to be candle wax.