These knives consist my WWII US knife collection.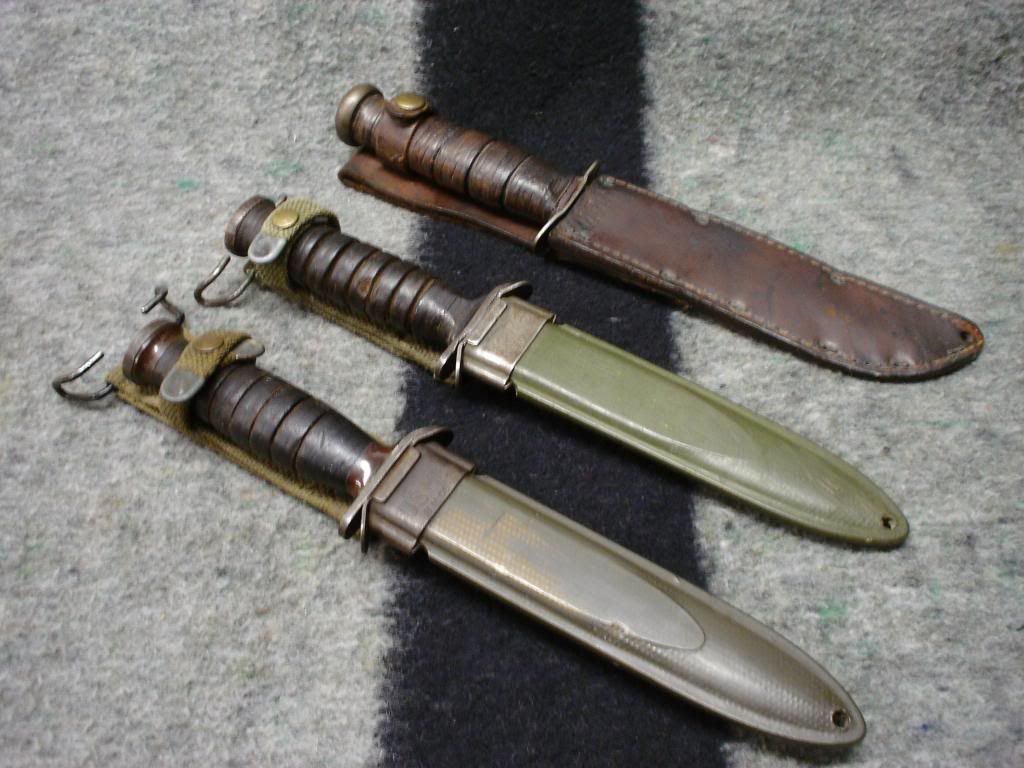 I always liked the M3's made by IMPERIAL because they used nice dark red bakelite plastic spacers at each end, and were the only M3 manufacture to do that. This knife has seen honest use, but it, and its original sheath have all the proper WWII markings.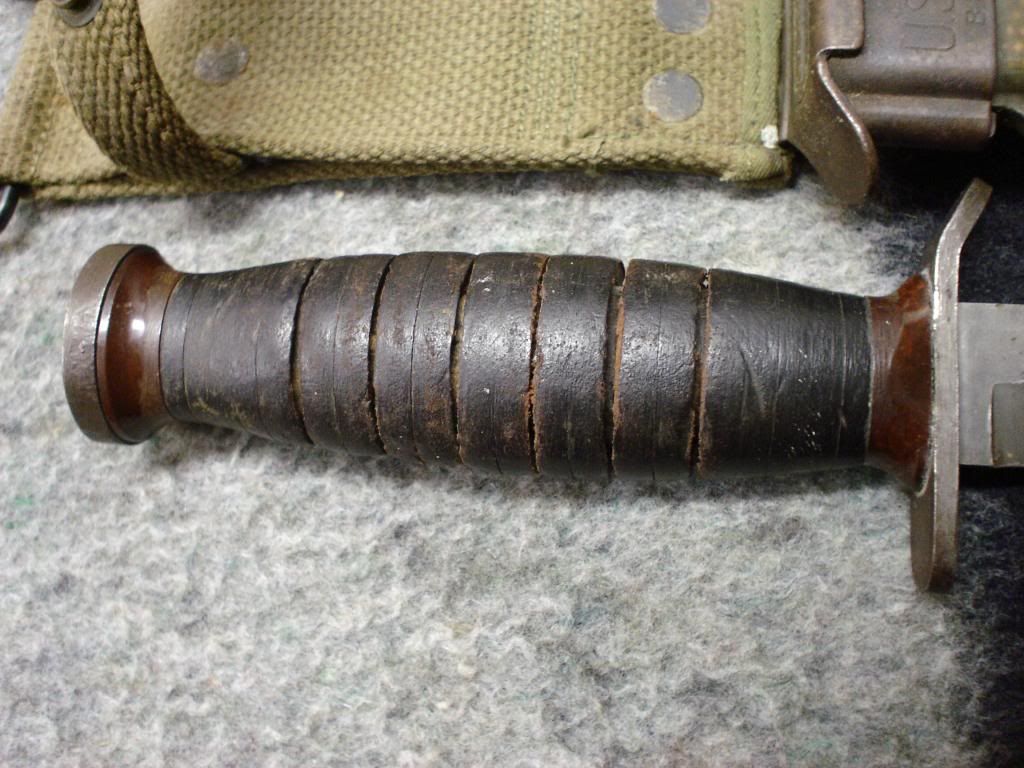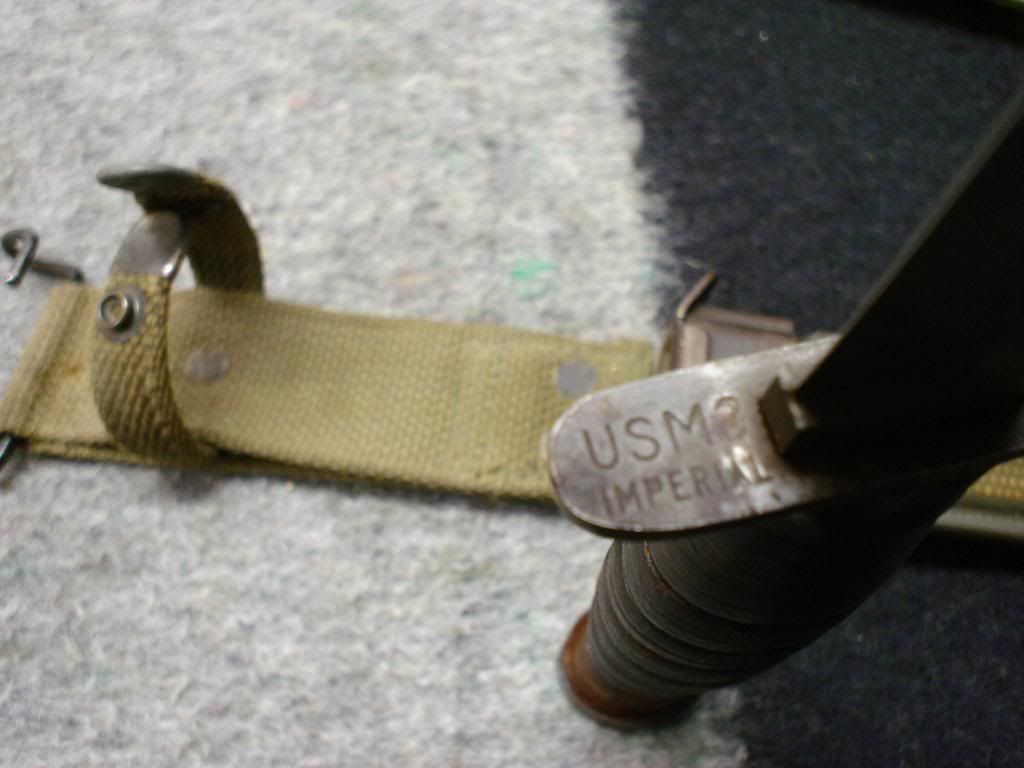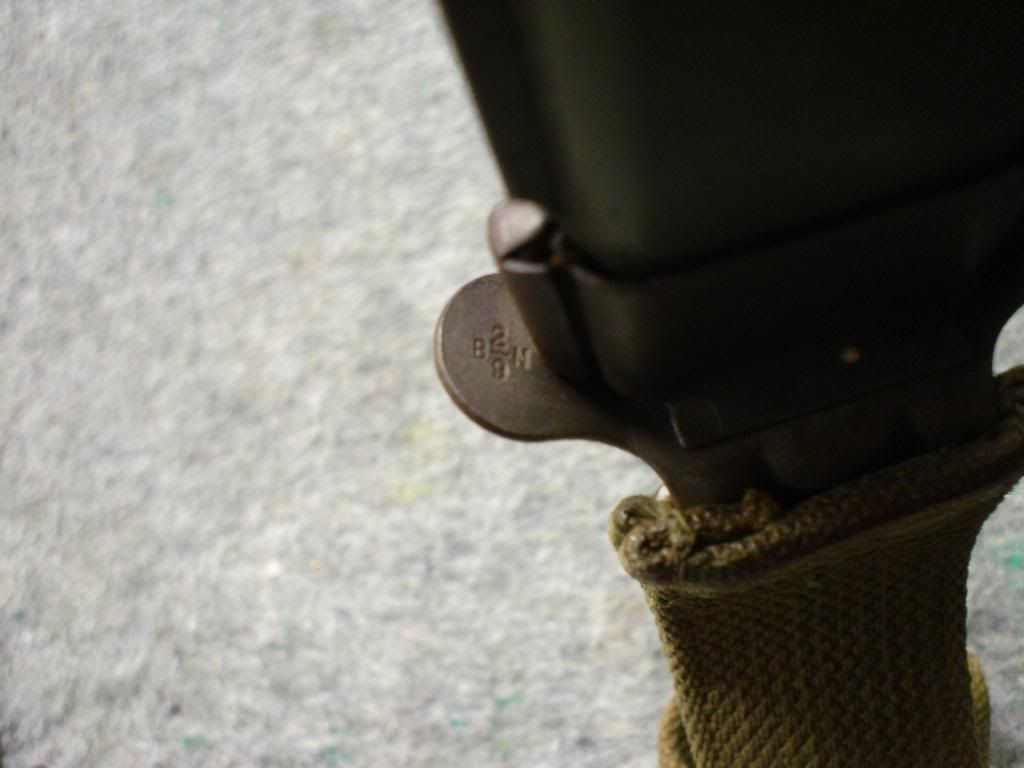 My UTICA M3, this was an interesting maker, in that their blades tend to have a slight "hump" to them, this feature is not apparent in other M3 makers of the period. The pommel peen stamping is another distinct feature to UTICA. The knifes sheath lacks the VP (victory plastics) marking on its reverse, but has the BIN 8 marking on the underside of the scabbard throat.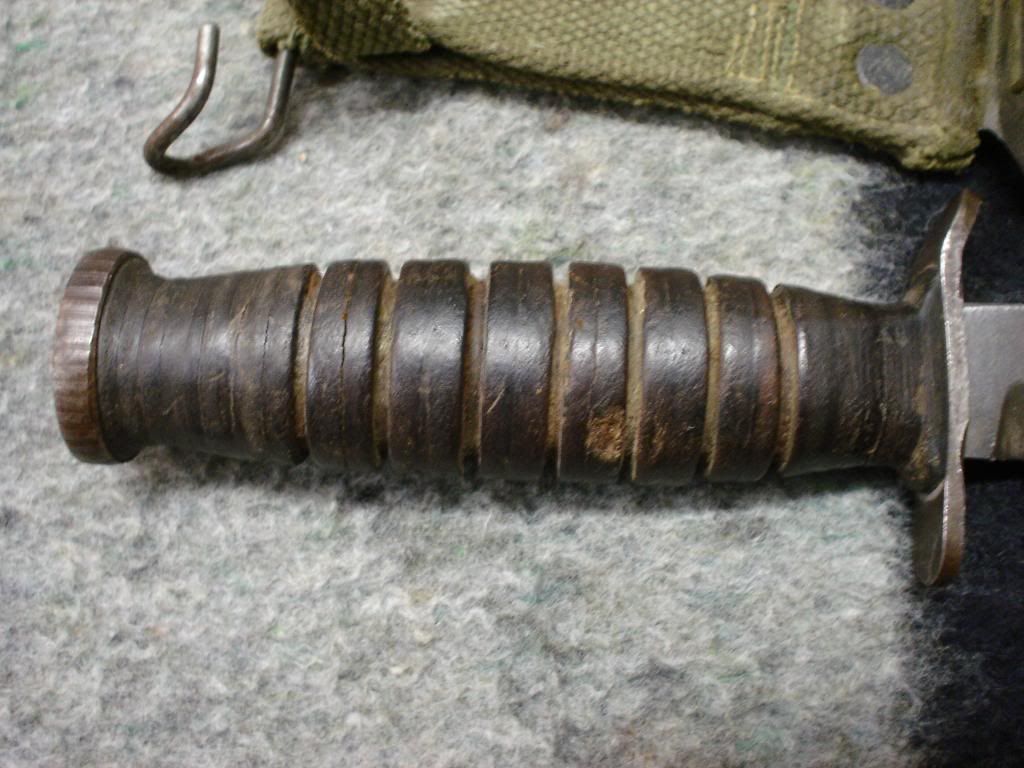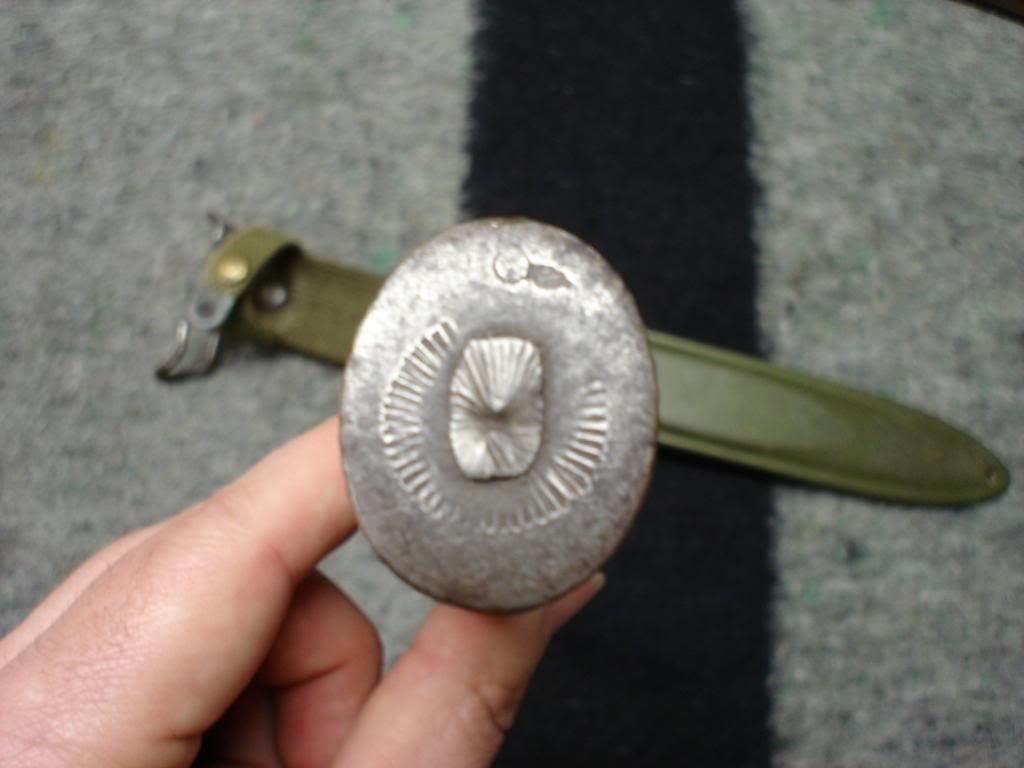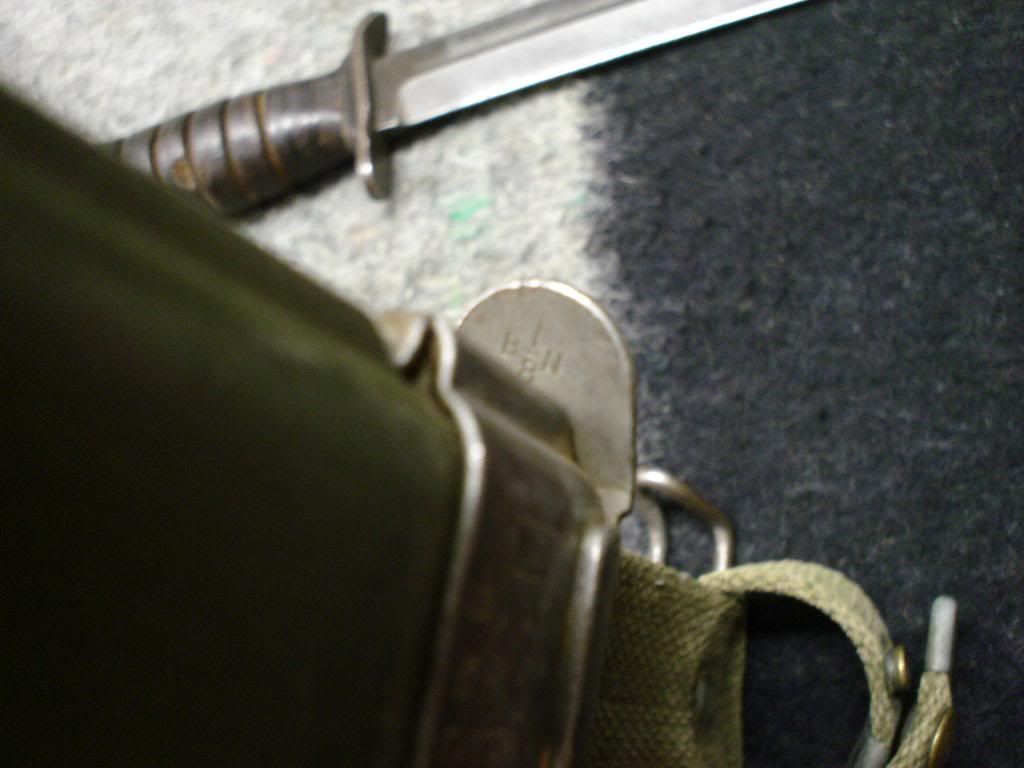 A WWII USN MK KA-BAR, these are near identical to the WWII USMC version. This knife has seen lots of use, but would still get the job done. Sheath is made by the noted war time contracter BOYT, in 1943.