Discussion Starter
·
#1
·
This balkan import m91 is a very interesting and unusual example. I have seen a large number of these rifles, but I only vaguely recall one other example the sported the Austrian WW1 AZF arsenal marking. It is my first mosin of any variety that has the AZF stamp.
This rifle is also unusual in that there are no import markings anywhere on the rifle. There is also no serial number added to the receiver which is typical for these. The rifle doesn't look like a pre '68 import from before when import marks were required. My guess is that it was simply missed by the importer. The stock is in about the best shape of any balkan import I have ever seen, and is dated 1916 under the butt plate. There are no pinecone stamps that I can see. The rifle also sports a cleaning rod which is usually missing with these imports. The bore is quite good and easily passes the bullet test. Although the handguard shows a good sized ding, overall this rifle is in the best condition of any of my balkan rifles that do not use a later Romanian made stock. The tang also matches the barrel, so it has the added bonus of antique status. The crests are defaced as is typical, and there is the "wedge' behind the rear sight spring. The cleaning rod is odd. There is a distinctive step behind the knurled head. I haven't seen that before. Any ideas on that?
A big thank you to the seller. I'm thrilled to have this rifle.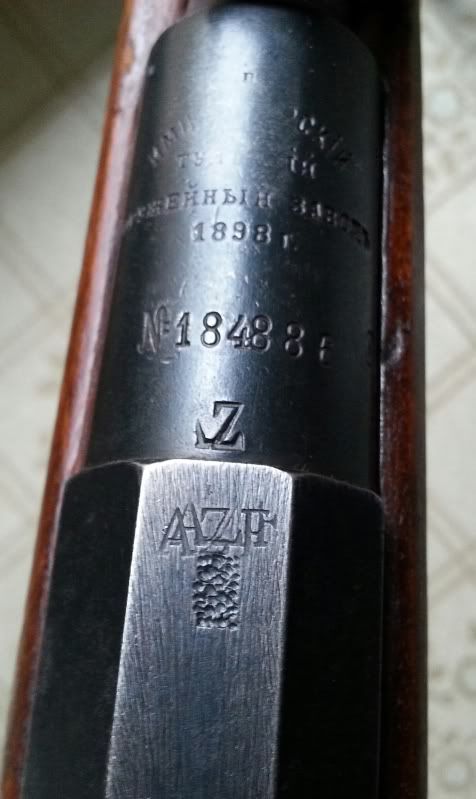 [/quote]